The 537m-long steel deck truss bridge, which is supported on concrete piers and has a concrete deck, opened in 1954 and is showing signs of ageing.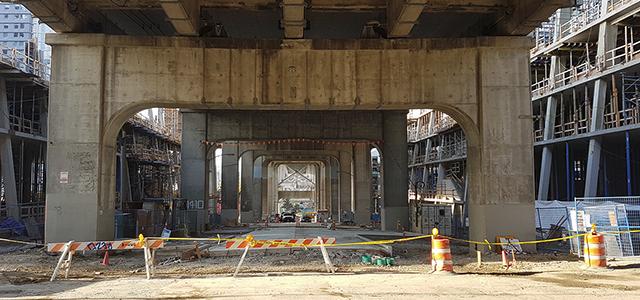 Work on the US$21.4 million upgrade began last year but has so far been limited to the underside of the structure at the north end. Later this month, operations will shift to the south end, followed by the marine span.
Construction will be under way until 2021 to replace bearings and expansion joints, and repair the concrete and steel of the span and approach ramps.
The city of Vancouver is also developing plans for an improved walking, rolling (wheelchair) and cycling path across the bridge, while continuing to accommodate road traffic. The project is called the Granville Bridge Connector.