The US$1.8 billion project would have built a new motorway near Newport, including a 2.5km-long bridge over the River Usk. Costain and Vinci had been working on the scheme on an early contractor involvement (ECI) basis and the government had been considering splitting the work into three packages (link opens in new tab).
The first minister of Wales, Mark Drakeford, announced his decision yesterday following consideration of the report and recommendations of a public inquiry into the M4 corridor around Newport. The planning inspector had recommended that the project go ahead.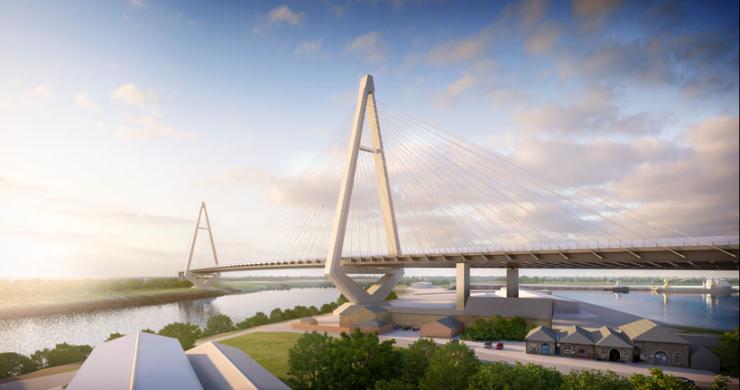 "We are still deep into the longest and deepest period of austerity in any of our lifetimes. It has seen our capital budgets cut consistently since 2010," said Drakeford. "My ministerial colleagues and I grapple every day with balancing the financial implications of our investment priorities."
A meeting of the government's Cabinet at the end of April had discussed the overall financial situation facing the Welsh government. "Cabinet concluded that the significant level of expenditure needed to deliver the M4 project would have an unacceptable impact on our other priorities in areas such as public transport, health, education, and housing," he said. He added that unprecedented austerity in public finances is combined with a lack of clarity over capital budgets for the coming years, and is exacerbated by the uncertainty surrounding Brexit.
"I have concluded that the financial position means that I cannot be satisfied that I can lawfully exercise my compulsory purchase order powers in relation to the project, because I am not satisfied that the project can be implemented within the foreseeable future, given the prolonged period of financial uncertainty we face," he said.
He went on to say that, in his judgment, the project's adverse impacts on the environment, taken together with other disadvantages, outweigh its advantages. "In weighing up the inspector's 'strong competing interests', my judgment as to where the balance between those competing interests lies ultimately differs from his. For these additional reasons, separate to those on the grounds of funding, I do not consider that there is a compelling case in the public interest to expropriate the land that is subject to the compulsory purchase orders, and I do not consider that it would be appropriate or expedient to make other schemes and orders."