Arenas & Asociados will lead the structural design of the bridge, working with structural firm Edgar Cardoso and architectural studio NOARQ. The team was chosen from 28 entries to the competition, which was judged by Portuguese architects and engineers including Pritzker prize-winning architect Eduardo Souto de Moura.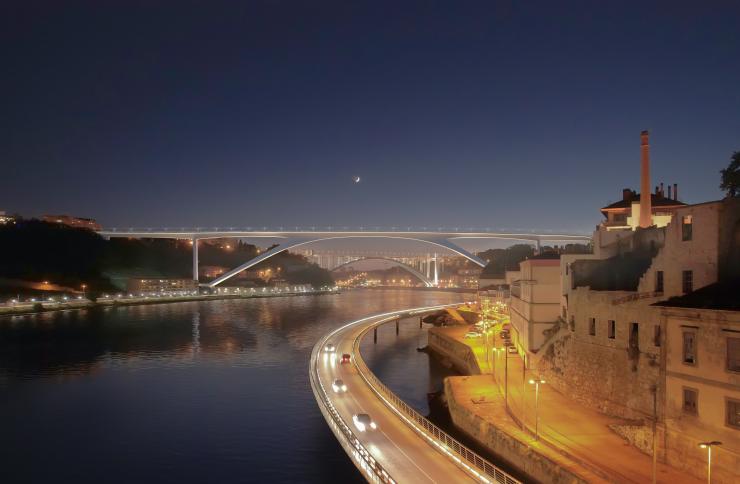 The new crossing will carry a metro line and pedestrian and cycle paths over the river and will be located 500m upstream from the Arrabida Bridge. The existing bridge opened in 1963 and was designed by Edgar Cadoso, founded of the firm that is part of the winning team for the new structure.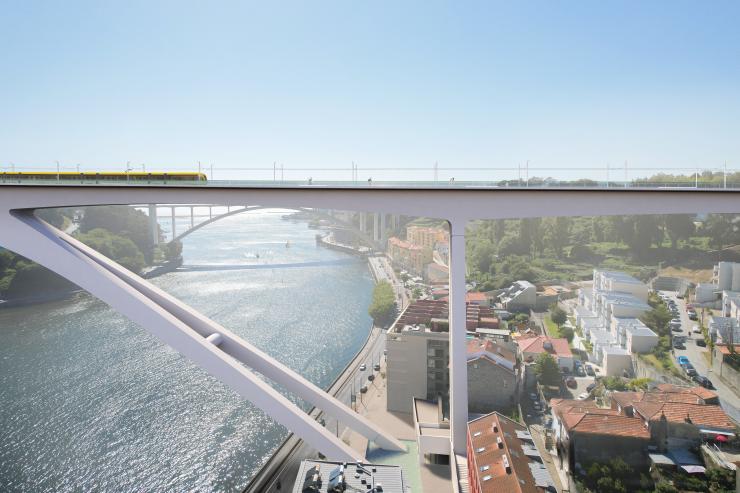 The design features a 403m main span, with a variable curved elevation that complements the shape of the existing arch bridge. Overall length of the new bridge is 692m and it will run at a height of more than 70m above the water.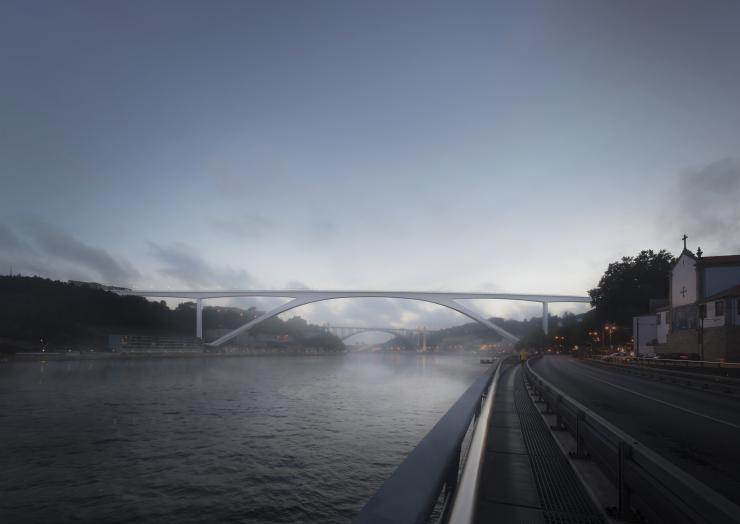 Concrete will be used for the whole of the new structure, including high-performance lightweight concrete in the main spans, with Arenas & Asociados stating that the semi-integral design prioritises sustainability and low maintenance.
The estimated construction budget is US$58.5 million and the expected construction period is 970 days.
The competition will now enter a negotiation phase for the signing of the contract for the project works. The aim is for the bridge to open to traffic before the end of 2025.