The winning design, by London-based Ian Ritchie Architects, was described by the judges as "a simple and elegant way of stepping from one side of the Liffey to the other. A slender blade of stainless steel leaps from the reeds and rushes to cross over the river". Ian Ritchie Architects will receive a prize of US$16,800 for the winning entry.

The competition was launched in November 2018 by the Royal Institute of the Architects of Ireland (RIAI) and the Office of Public Works (OPW) (link opens in new tab). Submissions were received from 61 architectural practices from nine countries, including Ireland, UK, Denmark, Switzerland, Germany, Netherlands, Spain, Hong Kong and USA.
Ciaran O'Connor, state architect at the OPW and chair of the jury, said that the vision statement for the competition sought a "bridge design and landscape setting that rises above pure utility, beyond basic construction, to combine all that is practical and necessary, with a design proposal that is meaningful and memorable, that enriches the present, honours the past". "To that end, the winning scheme was never far from the jury's considerations," he said. "It understands and distils the essentials of the competition through a simple, but not simplistic, bridge design that springs the river with elegance and ease. Its design is calm and captivating yet resonates with multi-layered inspiration. A fitting winner."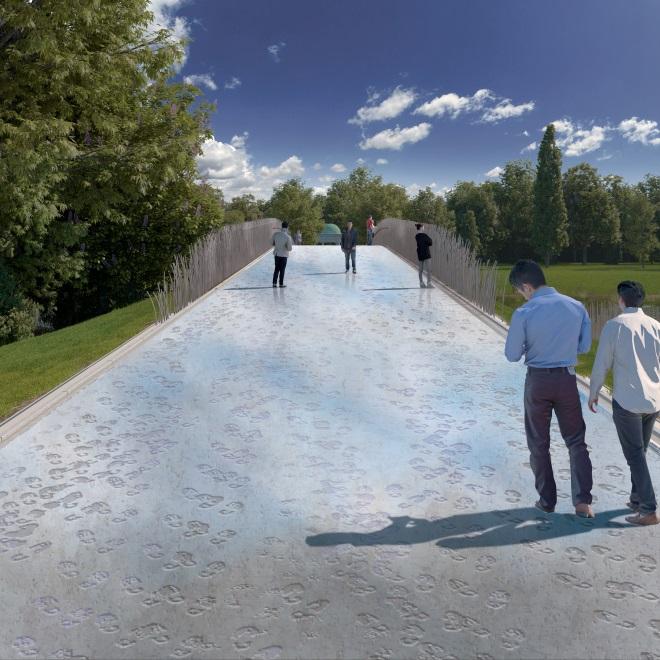 The jury also shortlisted four other schemes. A second prize of US$8,400 goes to Weston Williamson & Partners. The citation read: "The judges admired this clever three girder cantilever design…giving a view through the bridge structure to the river below while also providing a place for pause and reflection before entering the Memorial garden."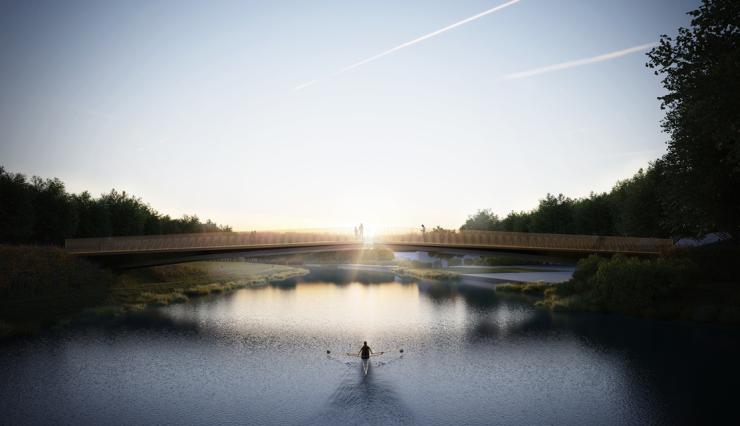 In third place is entry by Niall Montgomery & Partners Architects, which receives a prize of US$5,600. The citation read: "An elegant steel girder structure connects to a steel plate base with a granite tile surface finish. The granite finish links into the stepped abutments which reach out into the landscape creating grass terraces to the river's edges. This is a bridge that has empathy with its environment."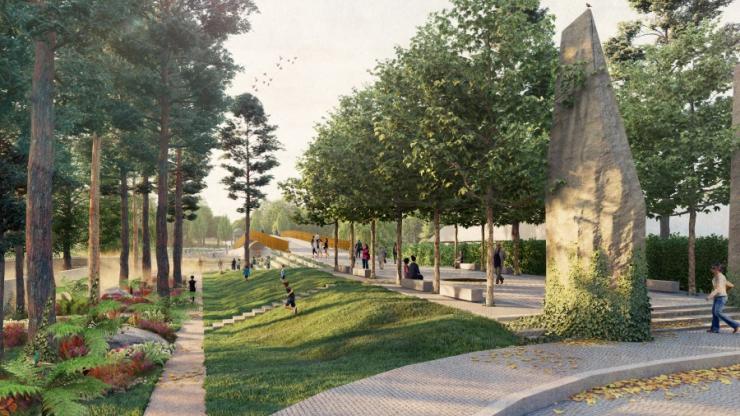 Commended was a design by Seán Harrington Architects, which was praised for giving due consideration to the whole sequence of arrival, bridge crossing, and interface with the memorial garden. "The tapered concrete bridge thoughtfully combines a compression arch with a tensioned ribbon deck to evoke the spirit of Lutyen's concept bridge sketch, yet is of its own time and place," said the judges.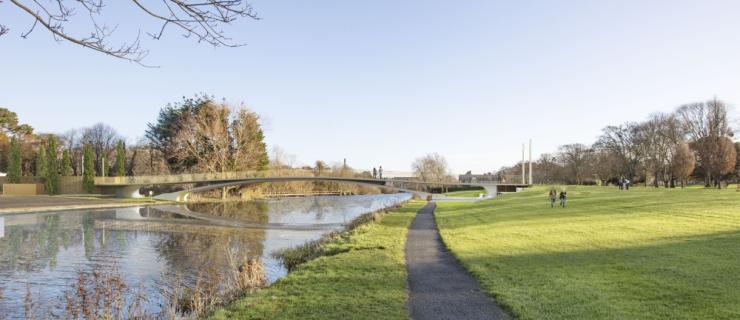 Also commended was the scheme by Bystrup Arkitekter & Designere, which proposed a bridge that tapers in plan as it moves from site entrance to the memorial garden, thereby accentuating the sense of perspective for the visitor. "The Corten steel structure vaults the river, lightly touching the landscape," said the judges. "It is an essay in the clear execution of a strong singular idea."