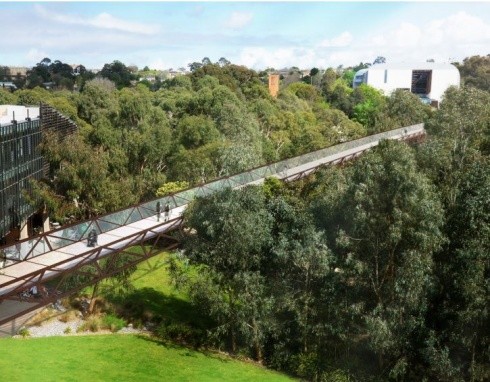 The 245m-long Burwood Link will cross over the Gardiners Creek reserve between the Burwood Highway and Elgar Road sides of the campus.
There are more than 43,000 pedestrian trips per week across the existing small bridge, including 1,000 pedestrian movements an hour at busy times.
The new bridge has been designed to be a lighter, narrower, less obtrusive and more environmentally friendly crossing with a natural 'rusted steel' look.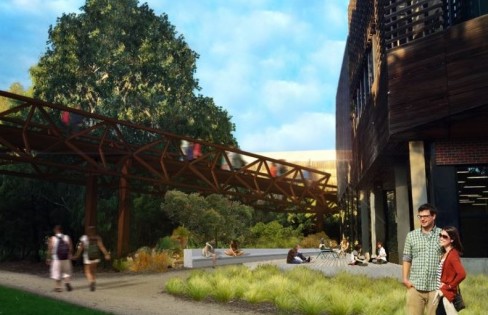 Its width is between 4m and 6m and the depth of the truss is 3.8m. The bridge will cross the reserve at a height of up to 15m.
Kane Constructions is carrying out the work under a design and construct contract.