Interserve is contractor for the bridge and for an associated roundabout scheme.
The new bridge, which has been designed by McDowell & Benedetti, will the marina with the southern end of Princes Dock. It has been designed to improve access and make it easier for pedestrians, cyclists and disabled users to cross the A63 highway.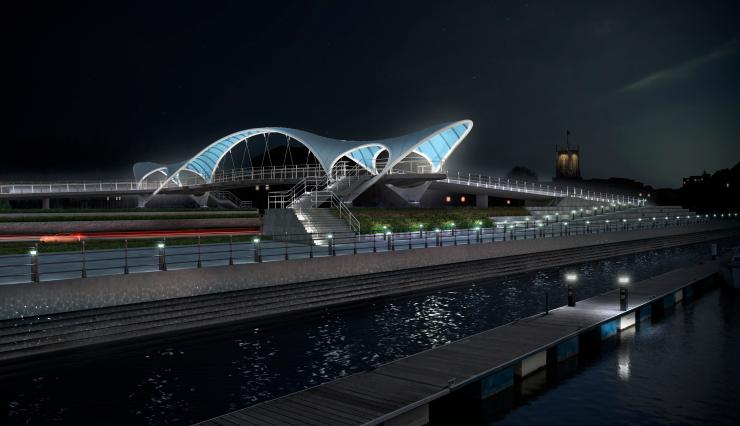 Highways England senior project manager James Leeming said: "The bridge has been designed to allow further development around the waterfront and is an important part of Hull's plans for the future."
The bridge is expected to be finished by early 2020.