1-2 December 2021
Following last year's highly successful eBridges Scotland with almost 1,300 attendees from 40 countries (!), this 1-2 December will see the return of the Bridges Scotland in-person event - with gold sponsor Mabey Bridge - at the SEC in Glasgow.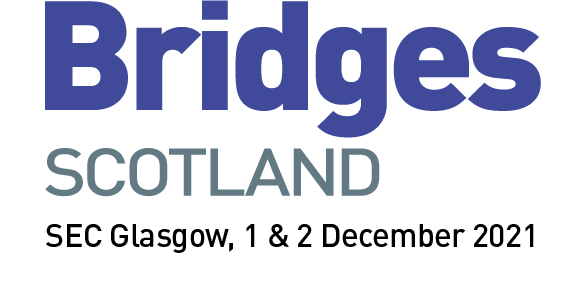 Discover new ways of working, gain knowledge of best practice and learn about the latest new products, concepts and services covering bridge design, maintenance and construction - in person for maximum networking opportunities or virtually from your office desk.
The ever-popular Bridges Scotland Ten/20 format will also return, where anyone can submit an emerging project or other bright idea for consideration by our panel of experts hosted by Donald MacPherson, Chair of the Bridges Group of The Society of Chief Officers of Transportation in Scotland. Those chosen will get to deliver their message in a quick-fire presentation - ten slides which automatically forward every 20 seconds! It's fast and fun and chosen to add breadth and colour to the more formal seminar proceedings. Please email your submissions to j.sanchez@hgluk.com by 22 October.
Further information & FREE registration
Further information and FREE registration (opening mid-October) for Bridges Scotland can be found on our dedicated event website at:
https://www.road-expo.com/bridges-scotland/
Interested in a stand or sponsorship?
Call Binda Punj, Event Sponsorship Sales Manager, on +44 (0)207 973 4666 or email b.punj@hgluk.com