Construction is set to start of the foundations for the main pylon of the new bridge being built over the River Wear in northern England.
Work on the cofferdam is nearing completion, signalling the start of the new phase in the project. Remaining work in the cofferdam will be carried out in the next few days so that it can be drained after Easter to enable the team to work below the water level.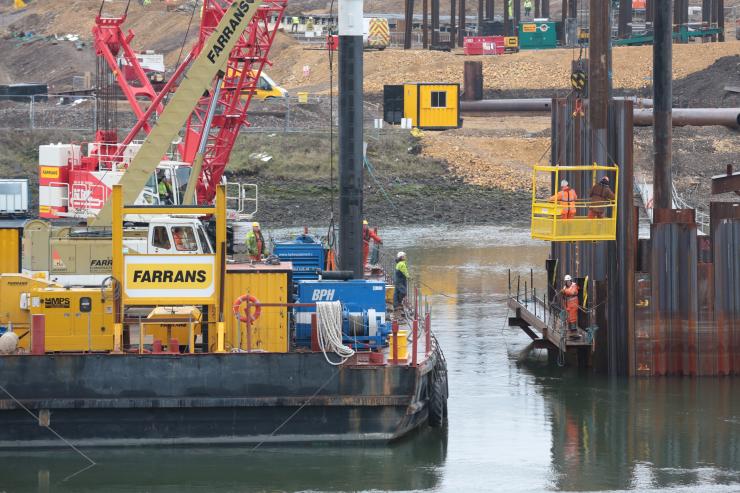 The bridge is being built by the FVB, a joint venture of Farrans Construction and Victor Buyck Steel Construction. FVB JV is supported by a design team led by Buro Happold Engineering and Roughan & O'Donovan. The contract for the single-pylon cable-stayed bridge was awarded the project in May 2015.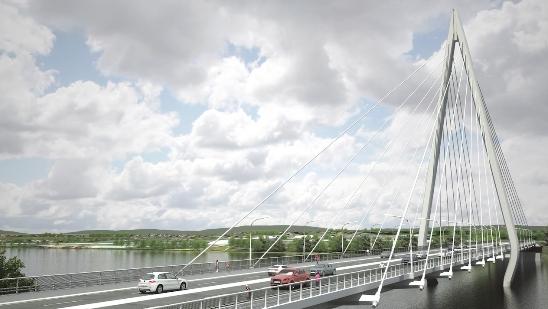 A design with curved 'bull horns' as towers had originally won a competition in 2005 but was eventually abandoned as too expensive.
FVB project director Stephen McCaffrey said that work would be intensifying during the next few weeks. The foundations to the main bridge pylon will begin to take shape in the cofferdam in April and the bridge supports on either side of the river will then be built, ready for the positioning of the bridge deck in the summer.
"The people of Sunderland have waited a long time for this bridge, so it will be wonderful to see the foundations getting under way in the river," said Sunderland City Council leader Paul Watson. "A lot of work has already been done, particularly on the south side of the river, to clear the site and prepare the foundations for the approach road, but work will now be stepping up in the river itself and on the north side."
The end of 2016 will see the arrival of the 105m A-frame pylon, which will be floated in from Belgium by barge before being hoisted into position on the river.
Sunderland City Council holding a two-phase consultation to find a name for the new bridge.