The evening was a true celebration of the ingenuity and expertise of the people behind the design, construction and maintenance of pedestrian, highway and rail bridges in the UK.
Proceedings got under way with an inspiring introduction by Avery Bang, former CEO of Bridges to Prosperity, who gave a speech about the power of bridges to connect and empower communities and the important work of the charity globally.
The award presentations followed and were delivered by members of the judging panel, including Richard Fish, technical secretary of the Bridge Owners' Forum, and Keith Brownlie, director of Brownlie Ernst and Marks.
The winners, as well as some highly commended projects, were as follows:

The Bridges Design Award for projects above £5 million
Winner: Tintagel Castle Footbridge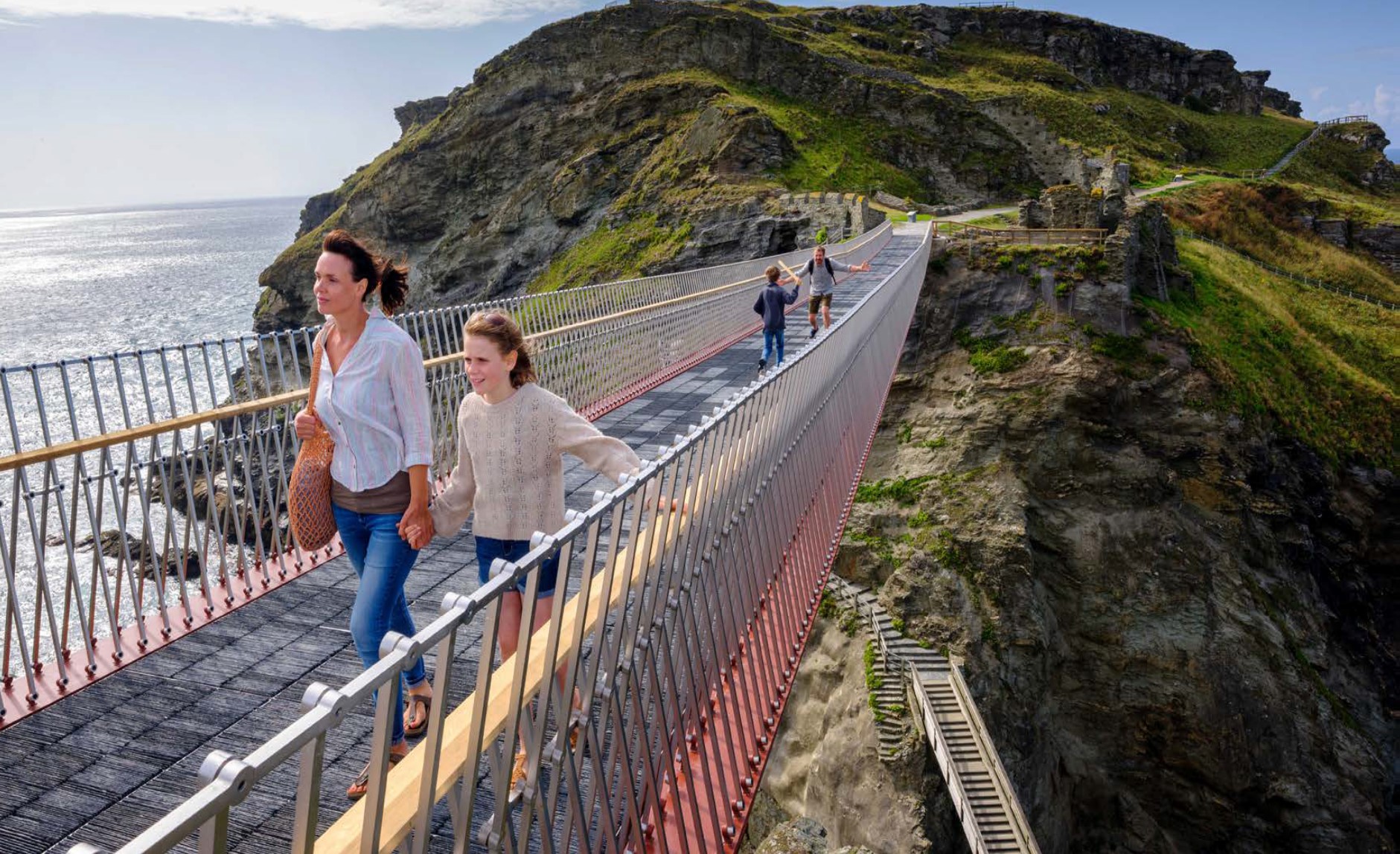 Judges comments:
"Striking and highly refined design."
"Original design approach in spectacular location and fitting into landscape. A sense of fantasy and adventure on the approach to this historic location - alleged seat of King Arthur."
"As close to perfection as you'll ever get in my opinion."
Highly commended: A14 Footbridges

The Bridges Design Award for projects below £5 million
Joint Winners: Hams Way Footbridge & St Philips Footbridge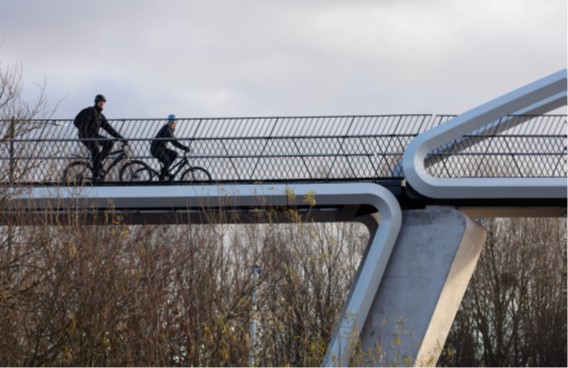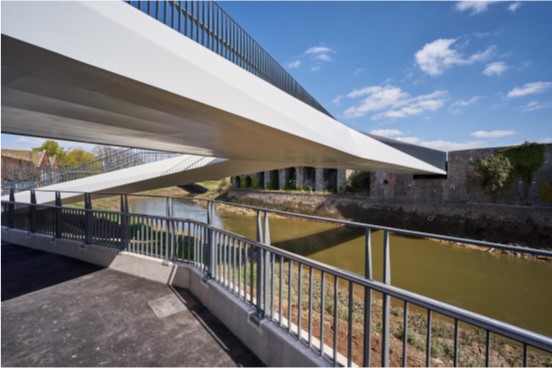 Judges comments for Hams Way:
" Really good detailing of what is a fairly simple form. Very impressive superstructure and I like the inclined piers."
" Polished submission meeting a majority of the criteria. Good detail on the engineering difficulties in producing a statement bridge."
Judges comments for St Philips:
"Striking urban bridge. Stunningly simple-looking design solution to complex site constraints."

The Bridges Construction Award for projects above £5 million
Winner: Pooley bridge

Judges comments:
"A beautiful response to the loss of the previous bridge. Strong community engagement."
"Attractive replacement bridge after Cumbria flooding. Very well-known location. Environment considered, stakeholders and quality."
"Demonstrated clear achievement of fitness for purpose, environmental impact, quality of design and construction, successful cooperation between parties, innovation, appearance and harmony with the environment, efficient use of materials, safety, benefit to the community and consideration of life cycle costs."
"Quite a brave design in terms of its aesthetics and situation… good overall outcome."
"Stunning £7m single span stainless steel bridge."

The Bridges Construction Award for projects below £5 million
Winner: Keswick Multi-user Bridges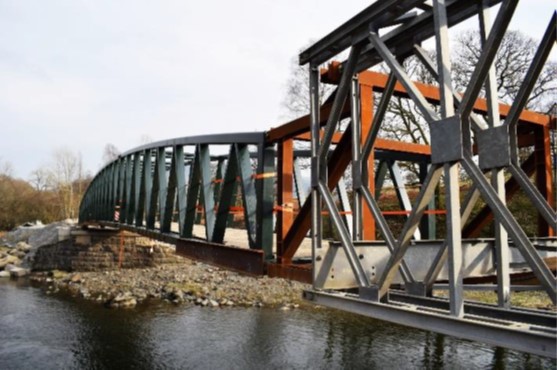 Judges comments:
"Innovative change to construction approach to minimise impact and reduce costs."
"Difficult site leading to innovation in construction approach."
"Good innovation and sequencing to overcome site constraints, good re-use of temporary works."

The Bridges Award for New Life for projects above £5 million
Winner: Rochester Bridge Refurbishment Project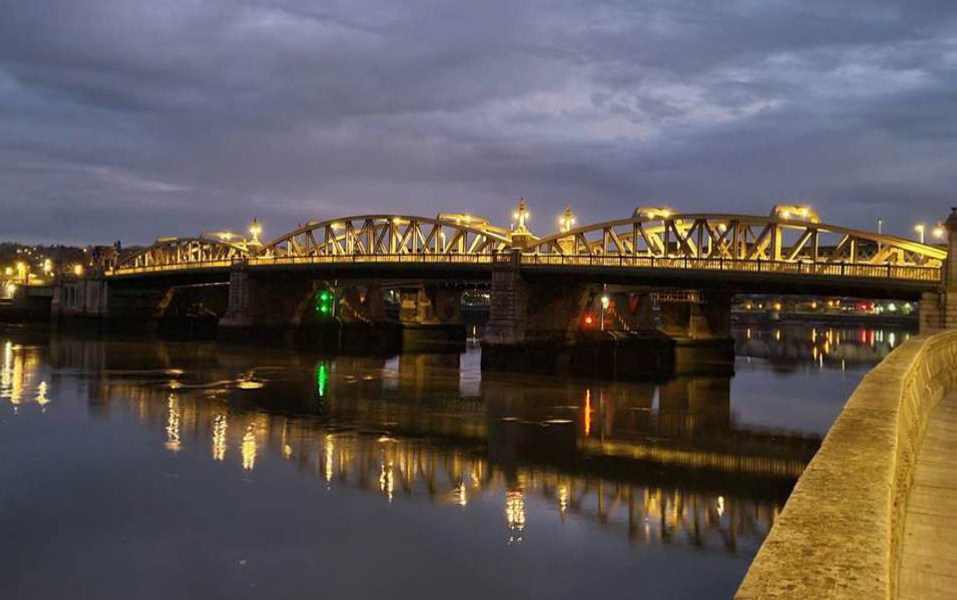 Judges comments:
"This was a clear winner."
"Heritage structure - innovative approach whole life and carbon considered. Quality and values well represented. Very well presented case."
"Very impressive refurbishment done emphasising the historic details of the Grade II-listed structure."
"Good community engagement and commitment to reducing carbon during the works and ongoing."
"Clear indications of scheme cost. Community benefits very well evidenced. Reference to 'once in a generation' scheme, quality and whole-life costs. Local engagement in terms of comms and education to promote engineering careers. Good evidence of carbon offsetting. Outstanding submission."
Highly commended: Gade Valley Viaduct Strengthening

The Bridges Award for New Life for projects below £5 million
Winner: Escob West Bridge Rehabilitation

Judges comments:
"Extensive environmental protection measures. Effective rehabilitation through innovative temporary works."
" Well executed project with due thought given to local and environmental issues."
"An excellent solution to a bridge that was condemned. Solution seems very sustainable compared to replacement."

The Bridges Management Award (no size restrictions)
Winner: Menai Suspension Bridge Footway Replacement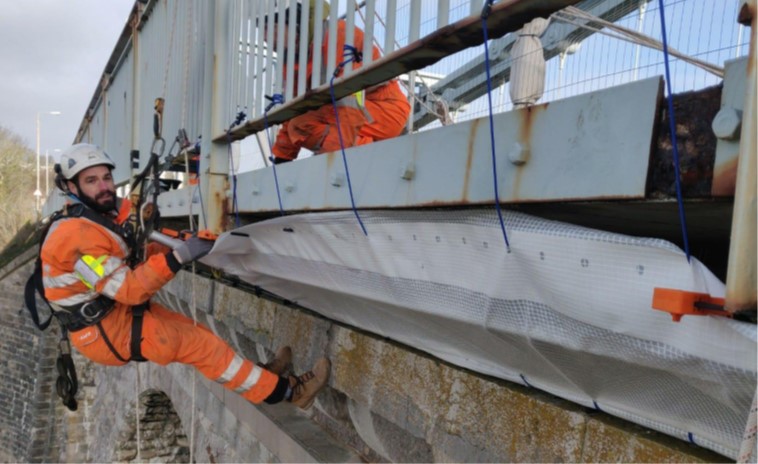 Judges comments:
"Demonstrated good inspection and maintenance processes and innovative use of installation equipment for the panels."
"Change of design approach to adopt precast panels – the quality of finish is clear. Temporary works challenging."
"Impressive quality control of panel casting through detailed survey. A-frame panel lifting and debris capture positive."

Bridge Owners' Forum Lifetime Achievement Award
Bill Harvey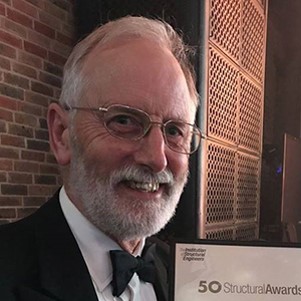 The Bridges Awards 2022 is currently scheduled to take place on 9 March 2022, with nominations opening in October.
We can't wait to celebrate with you all in person next time at the Ricoh Arena in Coventry, UK.
And last but not least, a big thank you to the judges, who helped make our first award ceremony the success that it was.