Failed bolts on a bearing are being investigated after the sudden closure of the new Nipigon Bridge, which completely severed the Trans-Canada Highway in Ontario, Canada last weekend. Bolts on one of the hold-down bearings under the side-span edge girder are understood to have failed and allowed the girder to move upwards.
The bridge was closed at 3pm local time on 10 January when the bolts failed, resulting in the western edge of the cable-stayed span rising by about 600mm at the expansion joint. The following day it reopened to single-lane traffic after engineers loaded the deck to bring it back into alignment. There is no indication yet as to how long repairs could take.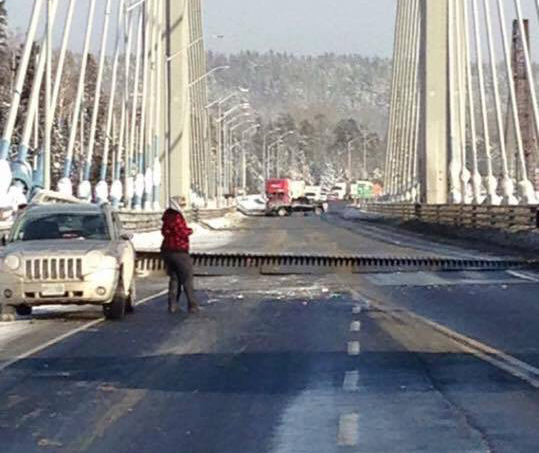 The 252m-long bridge across the Nipigon River carries Highway 11/17, which forms part of the Trans-Canada Highway linking the country's ten provinces. The bridge is being built in two halves, and the first half, which was opened two months ago, carries two lanes of traffic. Contractor for the project is Bot Construction and Ferrovial Agroman, and the engineering design is by McCormick Rankin Corporation in conjunction with Buckland & Taylor. Hatch Mott MacDonald is responsible for construction contract administration services.