CSCEC's package of works, one of six, was launched on 1 October 2015 and involved building a viaduct across mangrove forests and swamps in the district of Temburong. Jin Chunshang, project manager at CSCEC, told local media that the conditions had been "very harsh", with project teams facing high humidity levels, as well as a lack of fresh water, mobile network coverage and electricity in the early phases of construction.
Given the ecologically sensitive environment, the Chinese contractor was required to keep mechanical equipment off the ground during construction to prevent damage to flora and fauna. To achieve this, sections of the viaduct were prefabricated and lowered into position with cranes.
The entire link is expected to open early this year, with Daelim Swee JV, the other main contractor on the project, working on two navigation bridges on the 14.5km marine section of the route across Brunei Bay.
The US$1.7-billion project is one of great significance to Brunei Darussalam as it will create a fixed link with the district of Temburong, which until now has been separated from the rest of the country by the Malaysian state of Sarawak.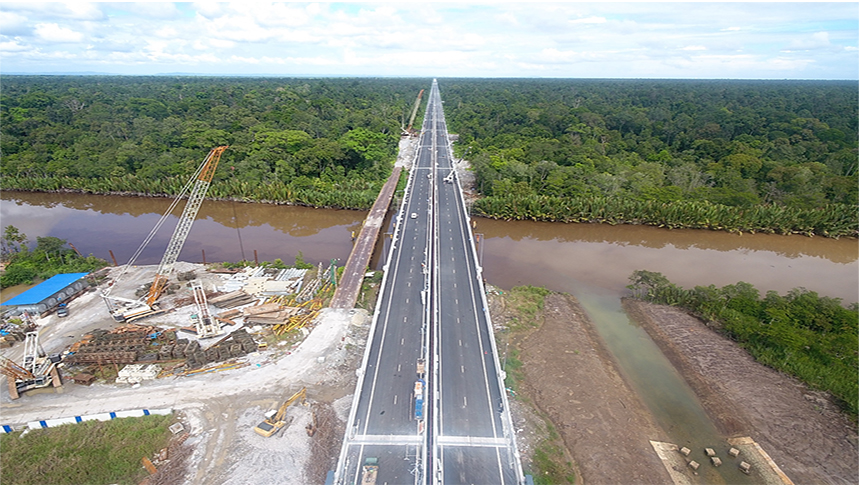 Photo credit: Arup