The council's cabinet has authorised the award of the contract and requested the council amend the capital budget to enable works to start this year.
The council proposes appointing its existing term contractor, Alun Griffiths, to carry out the construction work.
The scheme to deliver a new walking and cycling bridge across the River Severn in Worcester was approved by the council's planning and regulatory committee in September 2021 (link opens in new tab).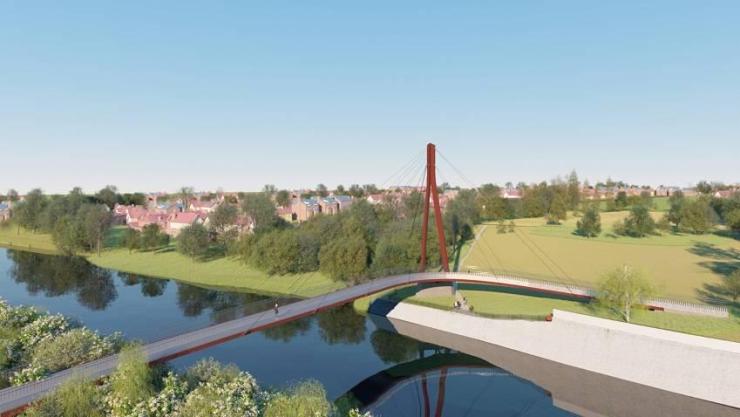 Councillor Marc Bayliss, cabinet member for economy, infrastructure and skills, said: "It's great that the Cabinet has taken the decision to award the main construction contract, allowing us to get this important scheme under way.
"Once completed, the bridge will bring a major boost for the health and wellbeing of people who live, study or work in Worcester, encouraging many more to walk and cycle around our beautiful city. Combined with the Diglis and Sabrina bridges, the Kepax Bridge will also create an attractive and appealing figure-of-eight route for enjoying Worcester's riverside."
The total estimated cost of the scheme is US$17.2 million including expenditure already incurred, but excluding any quantitative risk assessment (QRA) allowance.
Bayliss added: "We have heard some debate about the cost of the scheme and it's important to note that the previously published cost did not include inflation, nor did it include additional works such as improvements to Horsford Road or the ramp down to the Severn Way. Since 2019, there has been significant inflation in the construction industry due to a number of factors, including major increases in fuel, energy, aggregate and steel costs. The sources of funding to meet the full costs are identified and will not have any impact on highway maintenance budgets."
Jacobs is the council's consultant for the project.