Worcestershire County Council's planning and regulatory committee has given the go-ahead for the Kepax Bridge.
The city and county councils are working in partnership to provide the new crossing of the River Severn between Gheluvelt Park and Kepax. Plans for the project had moved forward earlier this year (link opens in new tab).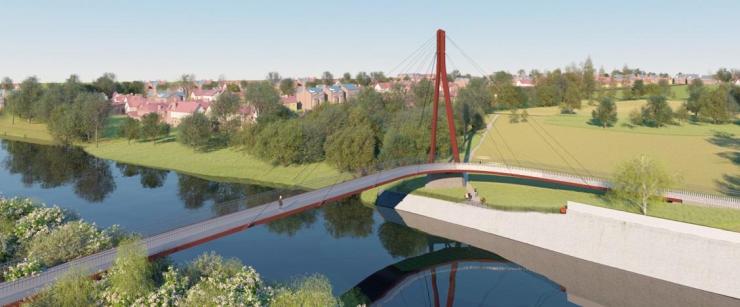 Users will be able to take a figure-of-eight route along the River Severn, from the Diglis Bridge (which has had over three million users since it was opened in 2010) in the south to the soon-to-be-refurbished Sabrina Bridge near the city centre and this proposed new bridge in the north – and back again.
Councillor Alan Amos, Worcestershire County Council's Cabinet member with responsibility for highways and transport, said: "This bridge is another big step forward in our commitment to improving the county's walking and cycling infrastructure. The bridge will improve connectivity in and around Worcester City for commuters and those in the area for leisure purposes."
A detailed programme for the works will now be developed.