The Red Sea Development Company (TRSDC) has appointed Archirodon to design and build the bridge, which is part of the 3.3km crossing to the development's main hub island, Shurayrah.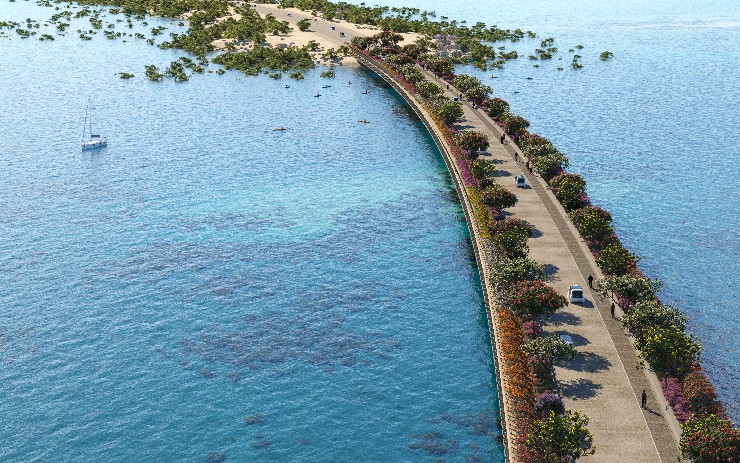 Archirodon will provide engineering, procurement and construction support for Shurayrah Bridge. The new contract follows major marine enabling works that it carried out across the development last year.
The bridge will stretch a total of 1.2km across the Red Sea, with two small 36m sections at each end of the crossing to allow for movement of marine mammals.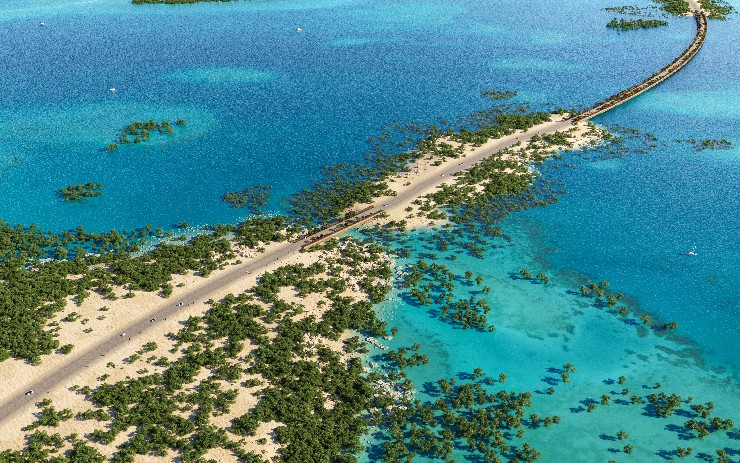 "Shurayrah Bridge will become one of the main access points for guests onto the island, and its completion will mark a major undertaking in the development of the destination," said John Pagano, CEO of TRSDC. "Its construction is truly monumental as not only will the bridge be the very first connection to the islands, its construction will demonstrate our ability to accomplish huge feats of engineering whilst also protecting and enhancing the natural habitat."
A precast yard for bridge sections will be established near the coast to minimise travel distances with concrete sourced from on-site batching plants.
"Archirodon matches our own commitment to pioneering a new relationship between luxury tourism and the natural environment," said Pagano. "We are confident that they will deliver a bridge that is pioneering in its construction and design, whilst also meeting our high standards in sustainable development."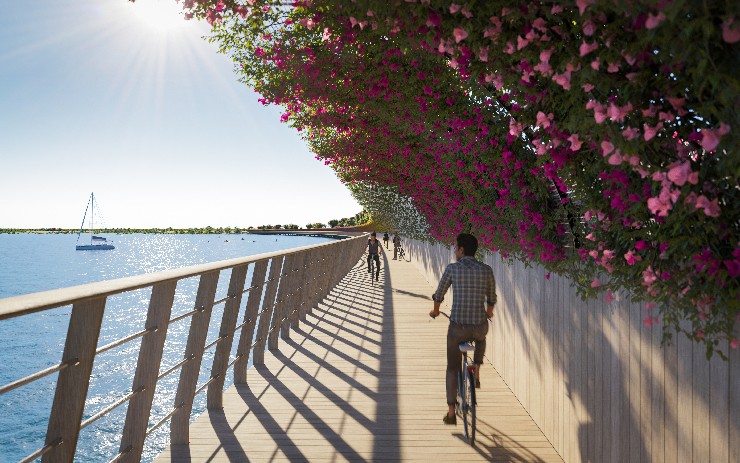 Shurayrah Island is one of the 22 islands in an archipelago of more than 90 selected for development. The 'Coral Bloom' design concept for Shurayrah, created by architect Foster & Partners, was recently unveiled.
The Red Sea Project is on track to receive its first guests by the end of 2022, when the international airport and the first hotels will open. All 16 hotels planned in Phase 1 are due to open by the end of 2023.
Upon completion in 2030, the Red Sea Project will comprise 50 hotels, with up to 8,000 hotel rooms and around 1,300 residential properties across the 22 islands and six inland sites. The development will also include a marina, entertainment and leisure facilities.