Turkish company Dogus Insaat Ve Ticaret won the tender with a bid of approximately US$395 million. The agreement will be signed after completion of all the tender procedures.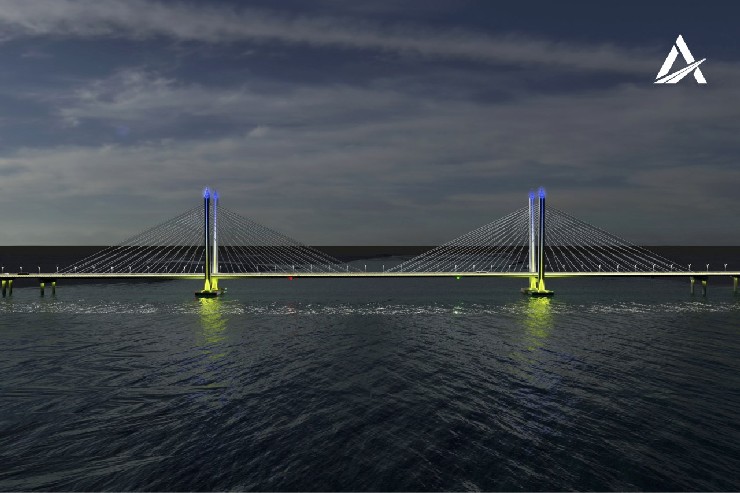 The bridge is set to become a demonstration project, said Oleksandr Kubrakov, who chairs the state road agency Ukravtodor. It combines the latest approaches to design and construction with the needs of domestic manufacturers, as 95% of the materials will be Ukrainian, he said.
The new bridge will be cable-stayed with have four lanes - two in each direction - and will also include multi-level interchanges. On the right bank of the River Dnieper, it will connect with the H-08 highway; on the left it will connect with the road network of Kremenchuk. The total length of the structures will be about 3km.
The two banks of the river in Kremenchug are currently connected by the Kryukivsky Bridge, which was built during the times of the Russian Empire. The last major renovation took place in 1949 and the bridge is currently in a state of disrepair.