Besix Group company Six Construct was appointed last month by the Dubai Roads & Transport Authority (RTA) to build the bridges, which will cross major thoroughfares within the city.
The locations were selected on the basis of objective criteria such as the number of accidents, the traffic intensity and the distance to the nearest pedestrian crossings.
RTA director general and chairman Mattar Al Tayer said that the design is inspired by the urban nature of the area, with a curved shape to provide coherence and harmony with the surrounding buildings.
The bridge at the King Salman Bin Abdulaziz Al Saud Street, connecting the four sides of a major crossroad, will have a length of 65m and a capacity of 4,000 people per hour. Its shape and colour have been inspired by and designed to blend into the surrounding neighbourhood. The junction is currently crossed by 2,000 vehicles and over 2,000 pedestrians during peak hours as well as by a tramway line.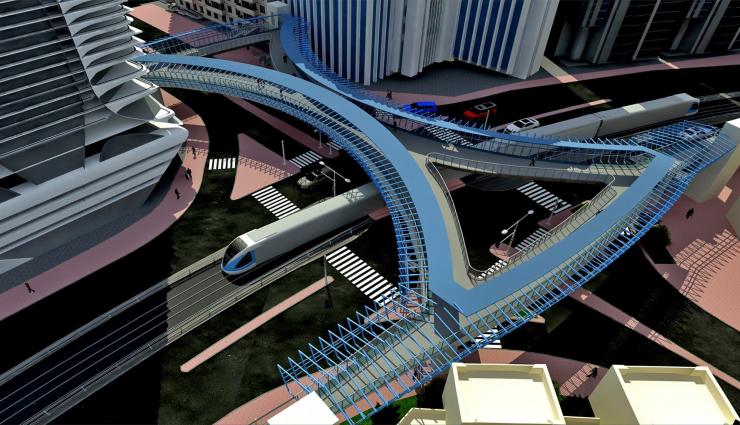 "Works will be carried out in such a way that traffic will be disrupted as little as possible, specifically during peak hours," said Olivier Crasson, general manager of Besix Contracting Middle East. "We attach great attention to traffic flow and safety and have planned our working methods accordingly."
Work is due for completion in December 2019.