New York State Department of Transportation (NYSDOT) has picked Granite for the replacement of the westbound span of the Brooklyn-Queens Expressway (I-278) Bridge over Newtown Creek. The scope of work includes the construction of a new cable-stayed bridge, approach spans and connectors.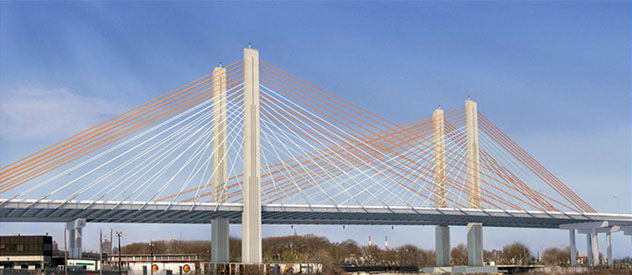 Construction is scheduled to conclude in summer 2019.
The Kosciuszko Bridge is designed to improve reduce congestion and improve safety and travel times through features including wider lanes and a reduced gradient to make it easier for lorries to maintain consistent speeds.
The team to replace the eastbound bridge was announced in June, when Skanska, Ecco III, Kiewit and designer HNTB were awarded a US$555m design-build contract by NYSDOT.