The city of Helsinki and Helsinki City Transport have selected a consortium consisting of YIT, NRC Group Finland, Ramboll Finland and Sitowise as its alliance partner.
The project was given the green light by the city council three years ago, which was three years a design for the bridge by Knight Architects and WSP had been selected following an international competition (link opens in new tab). The centrepiece of the scheme will be a 1.2km-long cable-stayed bridge with a central pylon.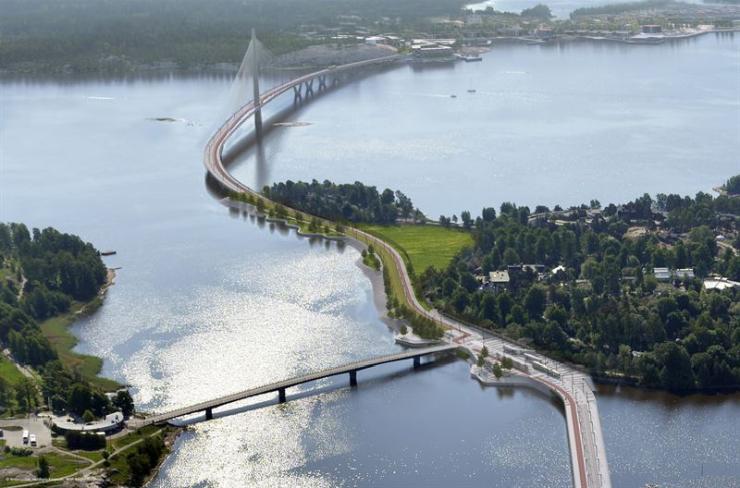 The Crown Bridges project will connect the districts of Laajasalo, Korkeasaari and Kalasatama to the centre of Helsinki with a 10km tramway.
The development stage will begin late this year and will take approximately 18 months. During this stage, the team of YIT, NRC, Ramboll Finland and Sitowise will plan the content and implementation of the project.
A decision will then be made about moving on to the implementation stage.
The total contract value for the alliance consortium is approximately US$120 million to US$410 million, depending on the work undertaken.
Construction could begin in 2021 and the goal is for it to be completed in 2026.