The arch spans 507m across the Yangtze River, and when complete the entire structure will measure 1,420m in length, making it the longest arch bridge of its type in the world.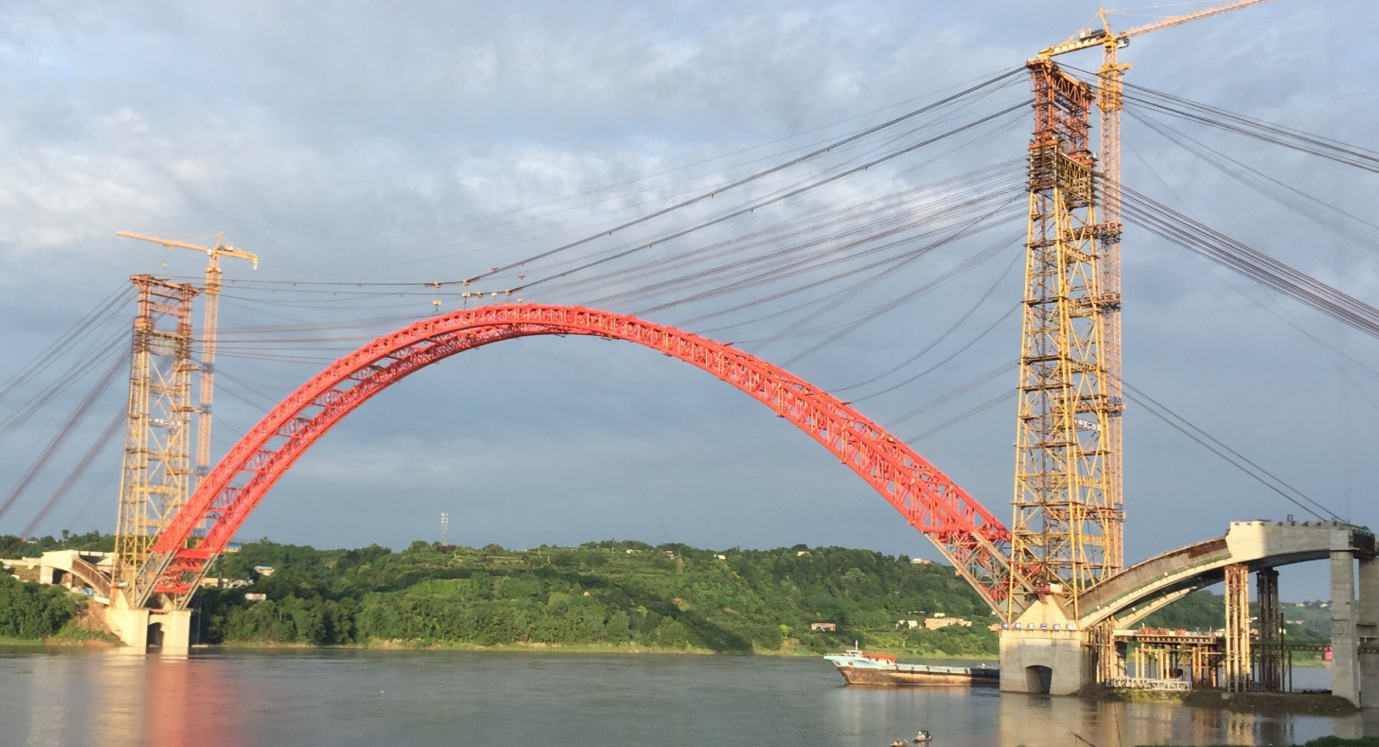 The arch is made up of concrete-filled steel tubes arranged in a truss with L-shaped bracings (Image courtesy of Baochun Chen, professor at Fuzhou Univesity, China)

The flying-bird arch type is one of five concrete-filled steel tube (CFST) arch bridges to have been built in China, which has pioneered the approach. As is typical for this type of structure, there are three spans: the central span is a half-through arch built using CFST, while the two 80.5m side spans consist of cantilevered half arches made of reinforced concrete with a CFST skeleton.

Diagram of typical flying-bird arch
The steel tube truss for the main arch was constructed using the cable-stayed cantilever method, while the side arches were cast with CFST used as embedded scaffolding.
The main and side arch ribs are fixed to the piers and pre-stressed steel bars balance the arch thrusts at the end of the side spans.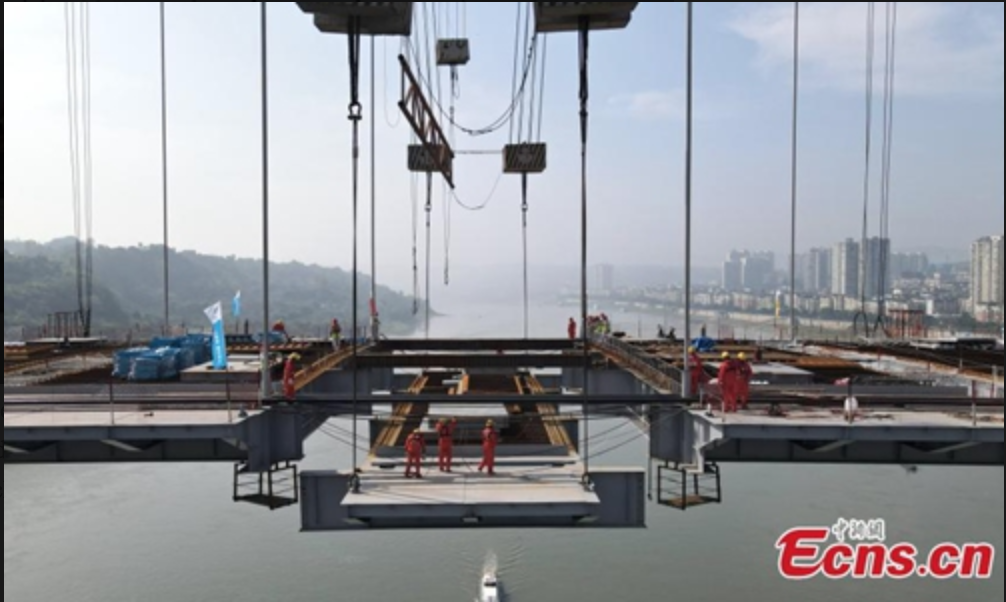 The final steel-composite section of deck was installed on 18 May (China News Service/Liu Zhongjun)