Featuring an inclined asymmetric cable tower, the two-lane 600m-long Monoštor Bridge connects the towns of Komárom and Komárno, which lie on the Hungarian and Slovak sides of the river, respectively.
Crucially, the bridge opens up a new route for heavy-vehicle logistics between the two countries, since the existing Elisabeth Bridge – 3km to the east – is not able to carry vehicles of more than 20t.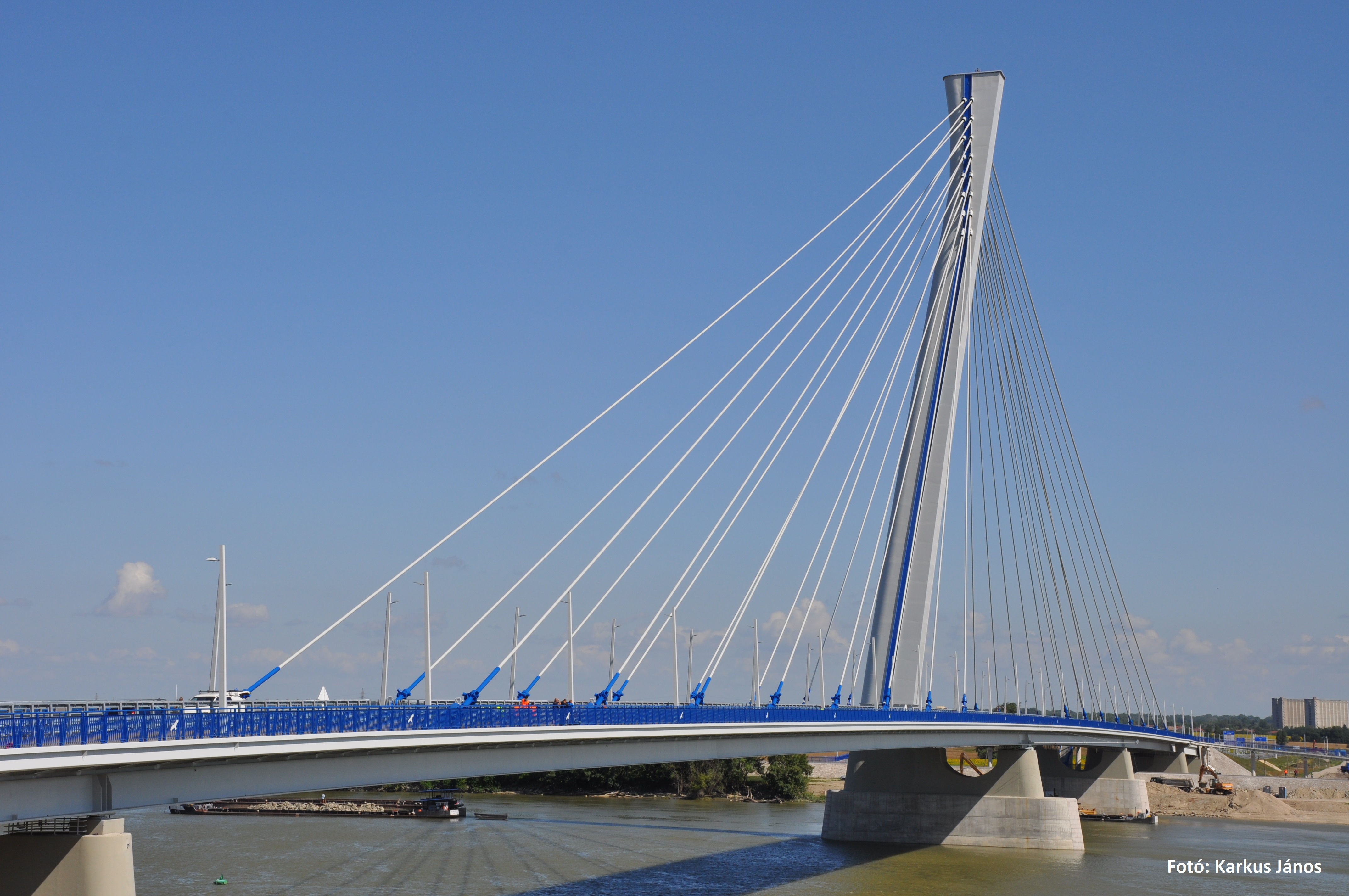 "Fortunately, no long detours will be necessary anymore for lorries to cross the Danube," said János Karkus, project manager at Via-Pontis and lead of the engineering consortium behind the project. "However, a north bypass has not yet been built in Komárno, so at the same time the new bridge will attract this traffic into the city centre, which is very disadvantageous."
Contractor, H-M Duna-Hid Consortium, started construction in August 2017, and despite difficulties encountered during the Covid-19 outbreak, the technical handover process both in Slovakia and Hungary was completed by the end of May, within the contractual construction deadline.
"In the second half of March, there was a complete border closure for two weeks. No one could cross the bridge; therefore, no construction could be performed at that time," Karkus told Bd&e. "This resulted in some delay in finishing the works, including the waterproofing, anti-corrosion system, and welding of kerbs and railings, etc. After the complete border closure was cancelled, some of the works were restarted, but organising them was very complicated, since different permissions had to be obtained in order to cross the border on the existing Elisabeth Bridge. In May, the contractor could speed things up again, taking advantage of the long days and good weather."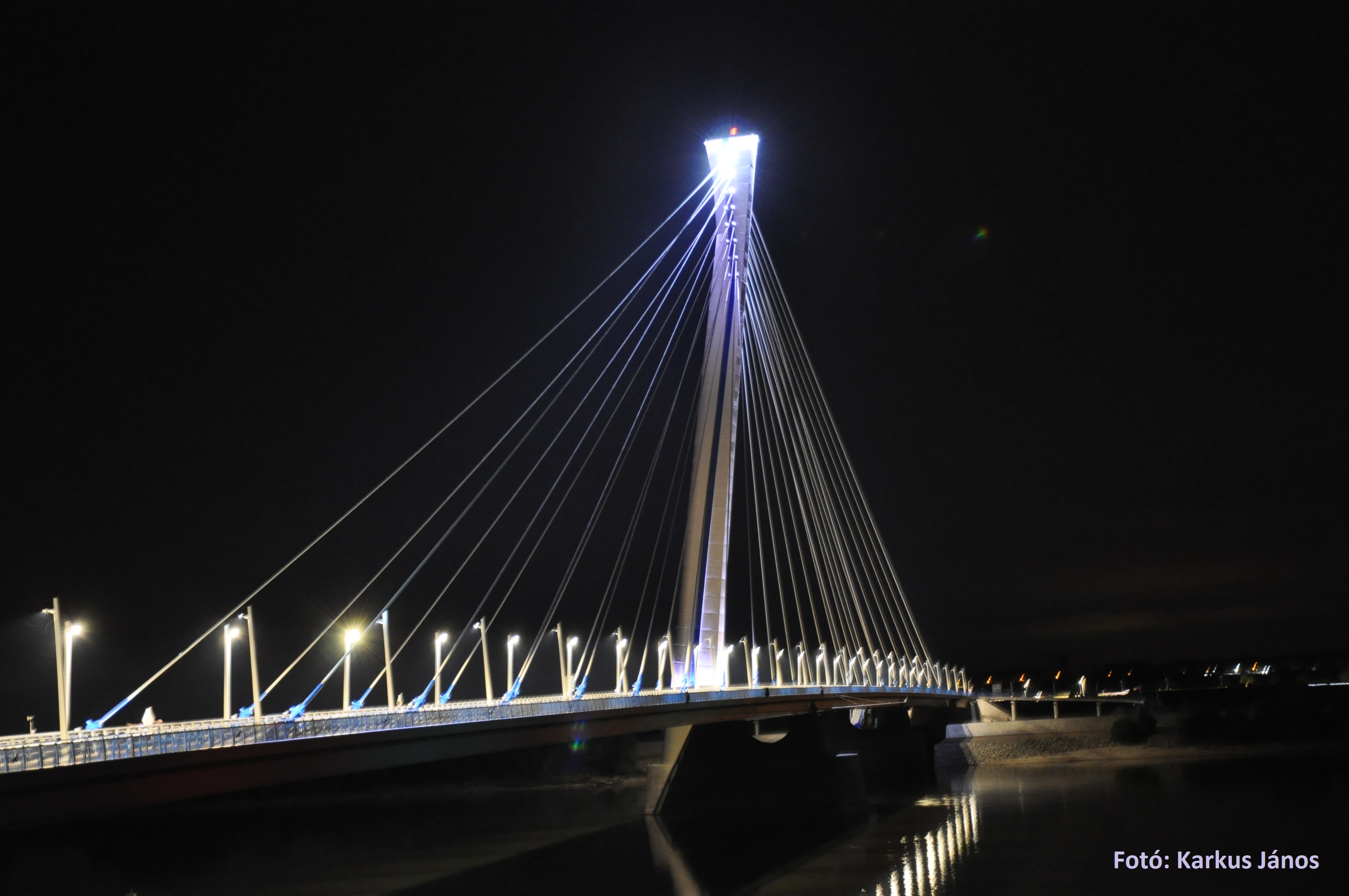 Hungarian Prime Minister Viktor Orban and Slovak Prime Minister Igor Matovic were both present at the inauguration on Thursday morning, completing a journey which started with the signing of an intergovernmental agreement to build the bridge in October 2012.
Bd&e visited the bridge in December last year. Read more about the project here (Issue #98, pg 47).