The steel-truss, cable-stayed bridge was connected this week in southwest China's Chongqing municipality, China Communications Construction Company has announced.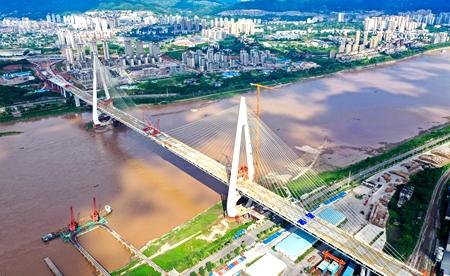 The road-rail bridge, which has a total length of 1,384m and a main span of 660m, is being built to connect Chongqing's Dadukou and Banan districts.
It is been designed to carry a two-way, eight-lane expressway on its upper level and a rail transit line on the lower level.
The two main towers of the bridge take a drop-shaped concrete form, 236m high - equivalent to 84 storeys. The steel trusses of the bridge weigh 44,300t in total.