The city of Sacramento has announced the winning design, which was chosen from a range of options identified last year (link opens in new tab).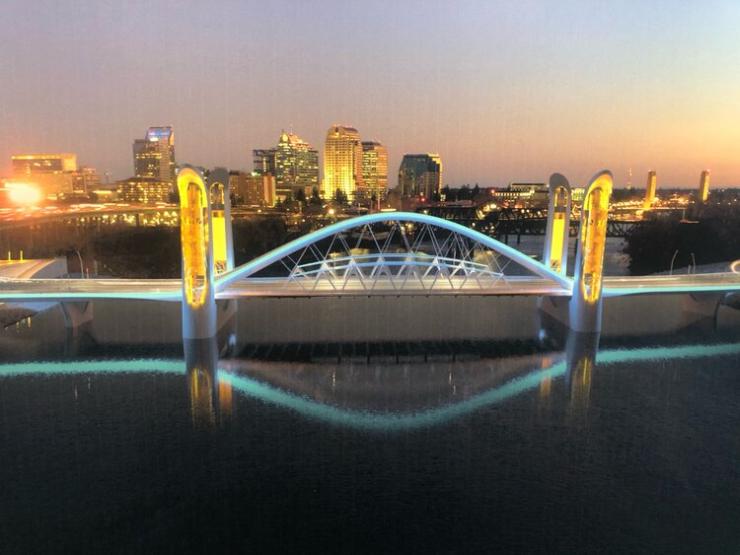 The new I Street Bridge will feature benches for pedestrians to relax, a glass floor so they can see the water below and an arch that will lift to allow boats to pass underneath.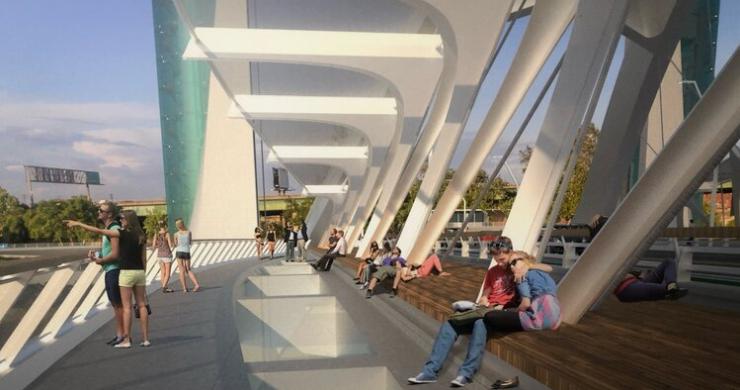 TY Lin International was appointed in 2018 by the cities of Sacramento and West Sacramento as project architect for the new crossing, which will be upstream of the existing I Street Bridge. The primary architect for the scheme is Noel Shamble of TY Lin. Prime consultant engineer for the project is Mark Thomas & Company, with structural and mechanical engineering for the lift span by Modjeski & Masters.
Mayor of Sacramento Darrell Steinberg said: "This new $200-million bridge will be an instant modern landmark linking the exciting new attractions and neighbourhoods taking shape on both sides of the Sacramento River. It will eliminate the artificial barriers preventing us from being one waterfront district."