The eight requirements, which have evolved through community consultation and engagement with Infrastructure Australia, include the number of traffic lanes, road height and the inclusion of pedestrian and cycle facilities.
An early contractor involvement (ECI) process will start in the coming weeks, with a request for proposals (RFP) stage. The RFP process will see two tenderers selected to enter a competitive design process to determine a final design and achieve the best value.
The Australian and Tasmanian governments have committed US$400 million to the new river crossing at Bridgewater, which is the largest-ever investment in a single transport infrastructure project in Tasmania's history.
It was previously thought the design requirements may need to be substantially reduced in order to achieve the project budget. However, the Tasmanian government said that a range of possible bridge designs are capable of meeting the requirements and has released two high-level concept designs.
The first option would see a new two-lane bridge built and the replacement of the existing bridge with a new bridge, providing two lanes in each direction.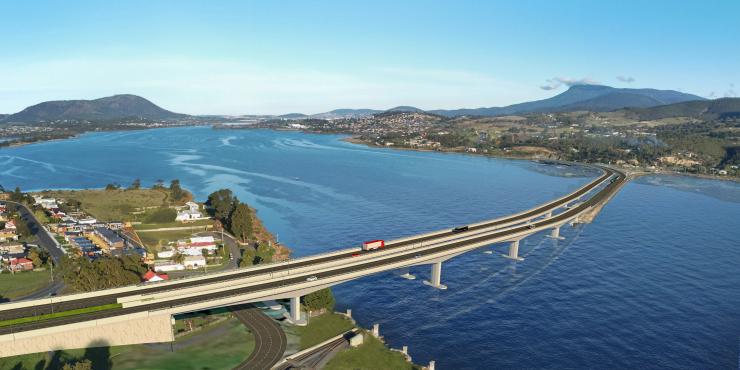 The second option would see a new four-lane bridge built, with two lanes in each direction.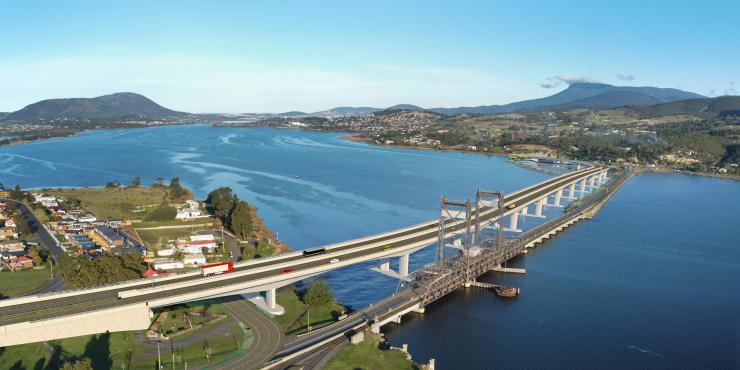 Geotechnical, environmental and heritage surveys are currently under way and must be completed before the final design and alignment can be confirmed.
Work on the project is due to begin in 2022 and the aim is for people to be driving on the new bridge by the end of 2024.