The 'Beacon' bridge is designed to give rail passengers a step-free option at the station for the first time. It is one of a series of bridge designs previewed in 2019 (link opens in new tab).
Construction of the US$7.6 million investment at Garforth – part of the Department for Transport's Access for All programme – starts at the end of this month and is due for completion by April 2024.
Chris Wright, senior sponsor for Network Rail, said: "The Beacon bridge has been designed with increased focus on people and place. The structure appears lighter than traditional designs, with the glass deck and stairs preserving views of the adjacent listed road bridge. More crucially, it will deliver the long-awaited step-free access that Garforth needs and deserves. Being able to release these images is hugely exciting as we move into the construction phase of the project."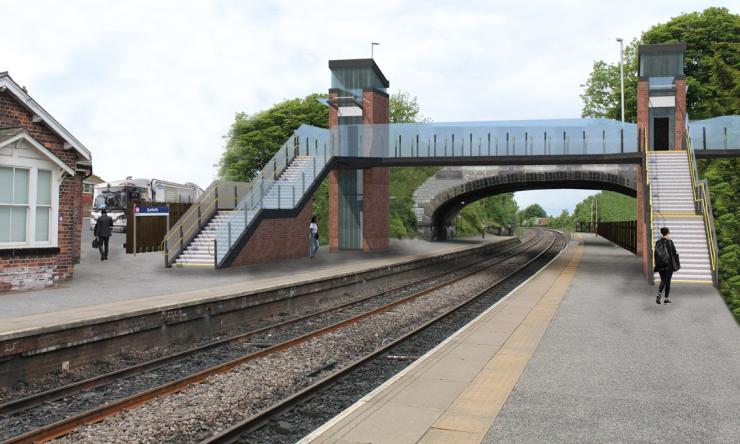 The existing footbridge, which is Grade II listed, is being removed and will be relocated to the Bredgar & Wormshill Light Railway in Kent. A temporary footbridge will be installed in June to allow access between platforms to be maintained while the Beacon bridge is under construction.