DOTD had published the project's notice of intent in January (link opens in new tab) and received responses from contractors and consultants both within the USA and from other countries.
The P3 arrangement is intended to provide the funding need for the replacement of the I-10 Calcasieu River Bridge.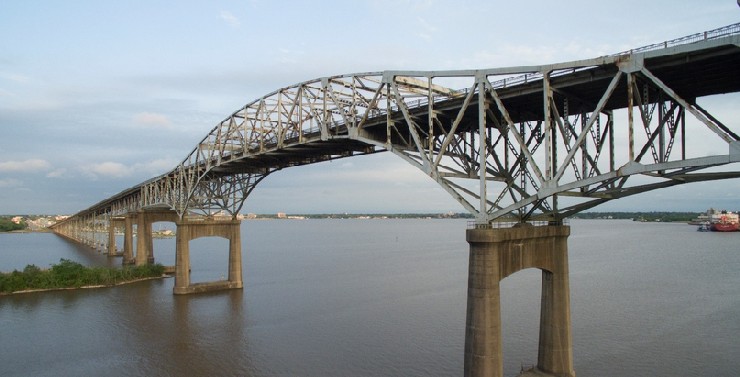 "Interstate 10 is an extremely vital route for residents, businesses, and industries in Louisiana and those traveling from the west coast to the east coast," said DOTD secretary Shawn Wilson. "This is a significant step in moving this much-needed project forward. This department is committed to continuing to use innovative means and best practices to meet our state's infrastructure needs. While it is still early, this is an indication of the viability of this project and the global interest in partnering with the state."
The companies submitting letters of interest are:
Acciona Infrastructure North America
ACS Infrastructure Development
American Roads and DIF Capital Partners
Arcadis US
Bernhard Capital Partners
Boh Bros Construction
Cintra
FCC Construcción
Gilchrist Construction Company
Globalvia
HDR Engineering
IHI Corporation
Itinera Infrastructure & Concessions
Jacobs Engineering Group
James Construction Group
Janssen & Spaans Engineering
John Laing
Kiewit Development Company
Macquarie Capital
Massman Construction
Meridiam Infrastructure North America Corporation
Michael Baker International
Modjeski and Masters
Parsons Transportation Group
Plenary Americas US Holdings
Roadis USA Holdings
Sacyr Infrastructure USA
Shikun & Binui Concessions USA
Stantec Consulting Services
Star America Fund II GP
Systra International Bridge Technologies
TY Lin International
Thompson Engineering
Traylor Bros
United Bridge Partners
Vinci Concessions
Volkert