The Dynamic Beast lifted the panel into place for what will be the largest single-leaf bascule bridge in Canada – and one of the largest in the world. High winds had resulted in a 24-hour delay to the lifting operation.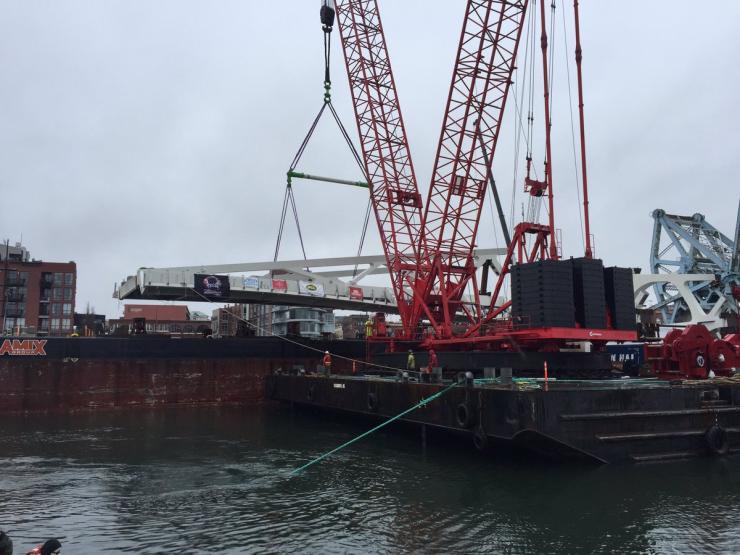 The steel bridge has six main components: two substantial rings for the rotating of the bascule span, two forward trusses, a counterweight and the steel deck. The counterweight and steel deck connect the ring and truss structures together to form the complete bridge.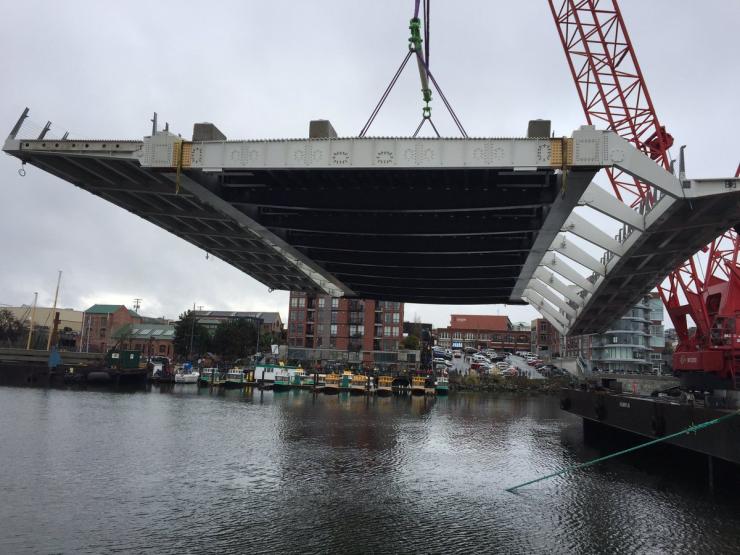 Remaining work includes a comprehensive series of tests of the mechanical, electrical and hydraulic systems. The new bridge is due to open to the public at the end of March.
PCL is the contractor for the project. It was designed by Wilkinson Eyre and MMM Group. Hardesty & Hanover had undertaken design work for PCL and was later brought in as subconsultant to MMM.