Federal transport minister Andreas Scheuer was among those present for as the final launch completed the deck. He described the crossing as a bridge of superlatives and a masterpiece of German engineering.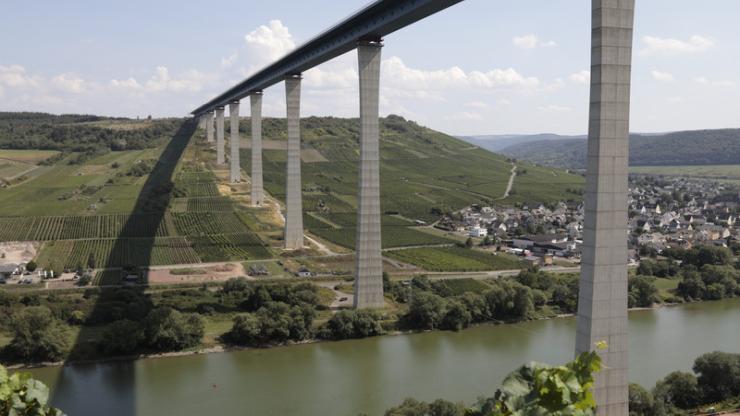 The 1.7km bridge crosses up to 160m above the valley floor and has been designed to minimise its visual impact on the landscape. It has an orthotropic steel deck and 11 spans with lengths of up to 210m.
The bridge is being built by Porr and Eiffage.
Prefabricated sections were mounted on the Hunsrück side and then pushed across the valley in phases. The first launching operation took place in autumn 2013. At that time, the first 83m of the new bridge were moved; the final shift was also the longest, at more than 230m. This final push saw 1.7km of steel with a total weight of more than 32,000t pushed towards Eifel over the Mosel Valley.
The Hochmosel Bridge is the centrepiece of a new 25km section of the B50 highway and part of an international road axis connecting the Belgian and Dutch North Sea ports and Belgian metropolitan areas with the Rhine-Main area and south-west Germany.