The final deck segment of the Third Bosphorus Bridge in Turkey was raised into place yesterday (6 March).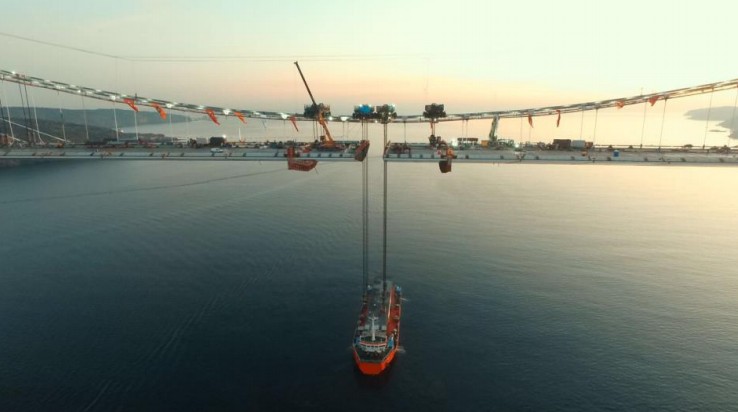 The hybrid cable-stayed suspension bridge – officially called the Yavuz Sultan Selim Bridge – is being built by a joint venture of Astaldi and Ic Ictas. It has 1,408m main span - far longer than the world record for a purely cable-stayed bridge, the 1,104m-span Russky Island Bridge in Russia.
The new bridge's A-shaped towers stand a record-breaking 322m-tall and its 59m width will accommodate an eight-lane motorway, with four lanes in each direction separated by two railway lines.
The bridge is part of the joint venture's contract for the 190km Northern Marmara highway project, which involves a total investment of more than US$3 billion.