The loan agreement with the Nordic Investment Bank is worth approximately US$118 million.
The lifting bridge – which is called Hisingsbron in Swedish - will replace the ageing Göta älv Bridge and link Gothenburg's city centre to the Älvstaden urban development project on the opposite river bank. It is approximately 350m long and its mid-section can be raised 28m above the water, carried by four towers. The project's groundbreaking ceremony was held in May.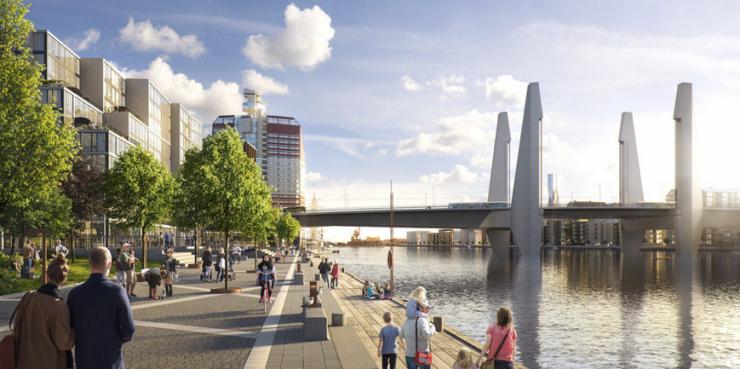 In 2013, Dissing & Weitling won an invited competition for the design of the bridge with a proposal produced in collaboration with engineering firms ELU of Sweden and Leonhardt, Andrä und Partner of Germany. The lighting design for the bridge is by Ljuskontoret, now ÅF Lighting. Skanska and MT Højgaard are the contractors responsible for carrying out the construction.
The new crossing will be lower than the existing connections and will be accessible to both cyclists and pedestrians. A system will be installed to control traffic flow both on the bridge and on the river.
There will also be a public boardwalk on the riverbank, creating a new urban space for citizens and visitors.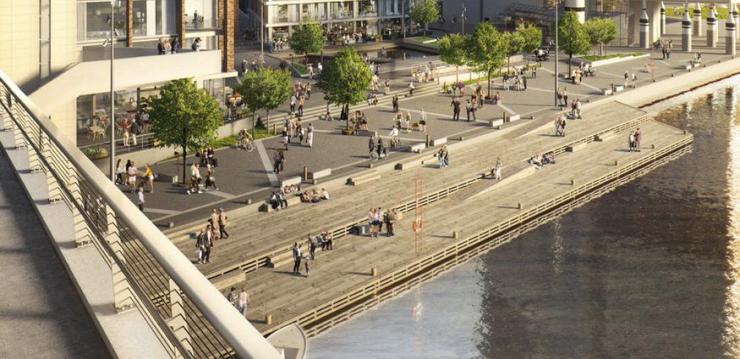 Construction of the bridge will free up approximately 70,000m2 of land, which will be used for housing, offices, retail and the renovation of the nearby central railway station.