The Rotes Steigle road bridge is a semi-integral composite bridge, comprising a lower arched steel box girder with varying cross-section dimensions, steel struts that are angled outwards, and a concrete deck slab.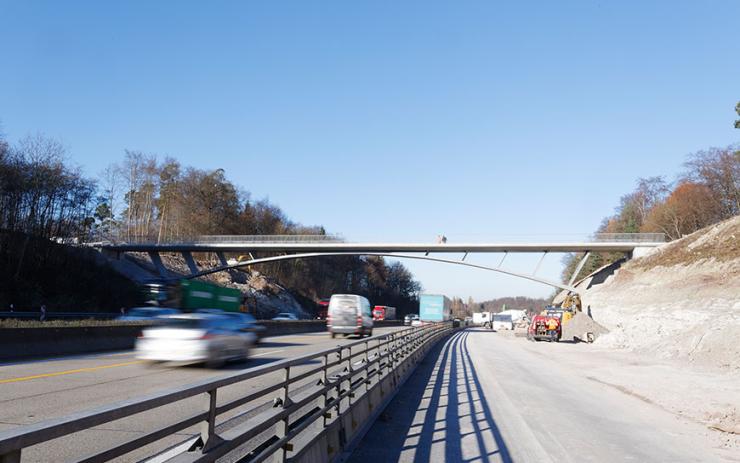 The slender construction was designed as a two-hinged arch that rests on stainless steel rocker bearings at the arch supports. The superstructure is supported on the arch by slender, sloped steel braces.
It is monolithically connected to each abutment via a thin vertical steel plate acting as an elastic spring, each with a height of approximately 1.1m and a width of just 20mm.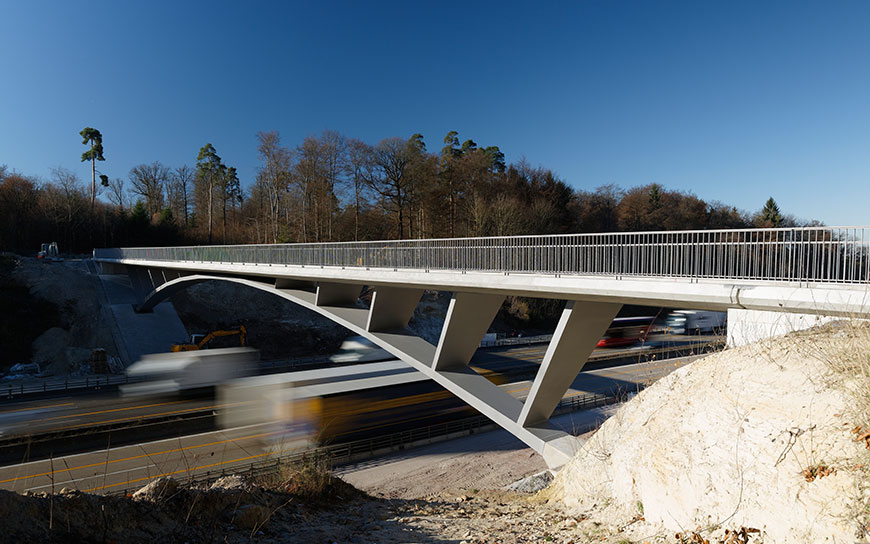 Photos by Ingolf Pompe