The British High Commission in Accra announced the signing of Ghana's contract with Mabey Bridge, which is based in Gloucestershire in the UK.
The US$55 million bridge programme, which formed a key part of discussions at the third UK-Ghana Business Council held in Accra in October 2019, has been developed to improve connectivity for rural communities enabling quicker, safer and more efficient access to employment, education and healthcare.
British high commissioner to Ghana Iain Walker said: "Eighty-nine bridges deployed across the country shows the strength of the UK-Ghana partnership; a long-term partnership working for the long-term benefit of Ghana."
Mabey Bridge CEO Michael Treacy said: "We are delighted to be working with the government of Ghana to help expedite and successfully implement this urgent, high-profile project. Sustainable, climate-resilient infrastructure is critically important to post-disaster recovery and rehabilitation, and we very much look forward to working in partnership with the Ghanaian government to deliver this ambitious programme.
"The bridges will be designed, manufactured and built over a two year period. The programme will provide full technical support to assist with the local project management of every bridge. An expert training team will ensure that local engineers working on every bridge have the knowledge and expertise needed to build these specialist bridges."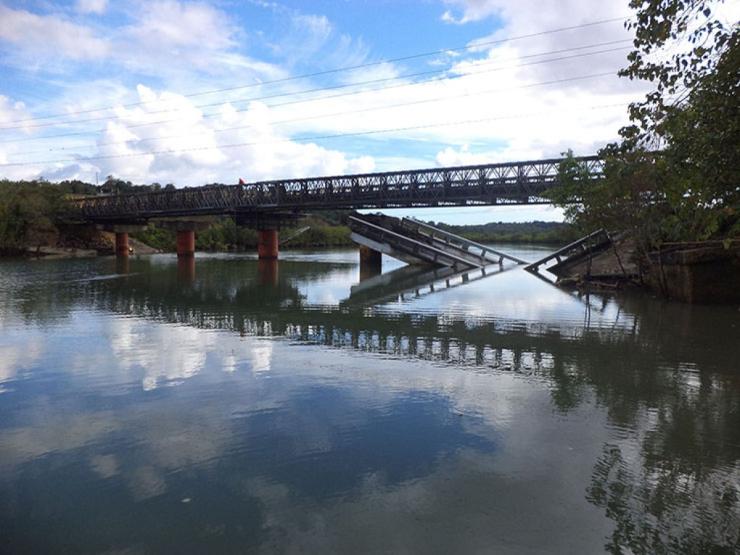 Above: An emergency structure built by Mabey Bridge in the Philippines