Construction teams used a hydraulic system to lift the two 270t form travellers into place at the south pylon in the Mersey estuary.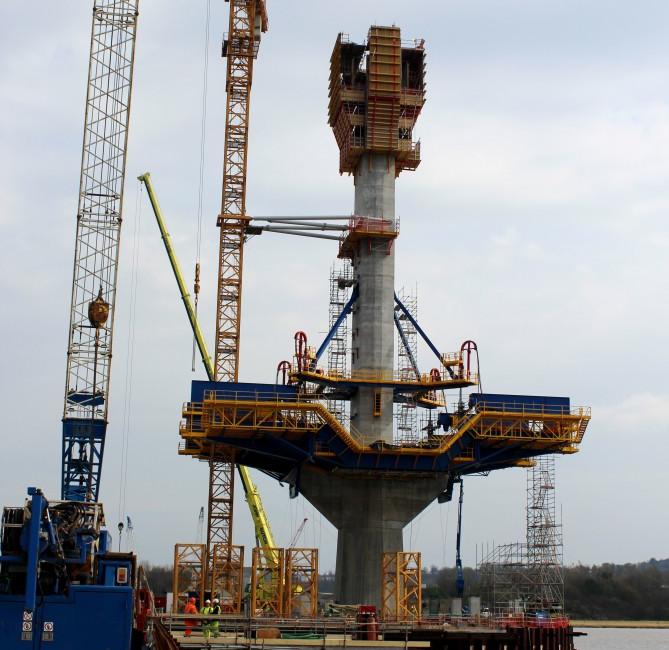 The machines are positioned 26m above the river bed. Workers are now making preparations to cast the first part of the bridge deck from the south pylon, which will take place next month.
Three pairs of form travellers – one pair for each pylon – will be used to cast the spans between the three pylons to create the 1km reinforced concrete deck of the cable-stayed bridge. Deck construction is expected to take about 12 months to complete.
The form travellers will be lifted into place at the north pylon later this month, while the machines for the central pylon will be positioned in the summer.
The bridge is on schedule to open in autumn 2017.