Amey has won the contract – worth US$21 million a year for 15 years – to maintain the M4 Prince of Wales Bridge, M48 Severn Bridge and M5 Avonmouth Bridge. Its work, which will begin at the end of November, will include structural inspections, routine maintenance and major renewals.
Highways England operations director Nick Harris said: "Our roads and bridges are among the safest in the world and partnerships like this will help maintain high standards on the three large bridges in the south-west."
The M5 Avonmouth Bridge spans 1,400m, while the M4 Prince of Wales Bridge comprises three structures - the Avon Viaduct (2,100m), a cable-stayed section (948m) and Gwent Viaduct (2,077m). The M48 Severn Bridge (pictured below) is a suspension bridge accounting for 1,600m of the Highways England road network.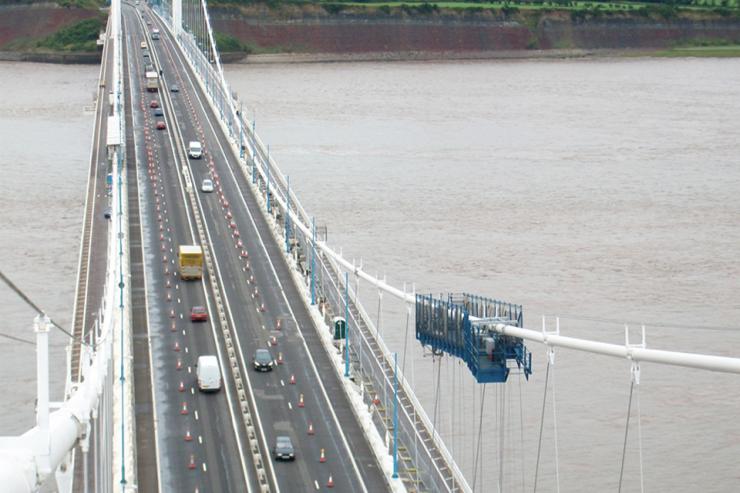 Above: Inspection work under way on the M48 Severn Bridge