State Highway 25A between Kopu and Hikuai collapsed after the North Island's major storms in late January and early February 2023.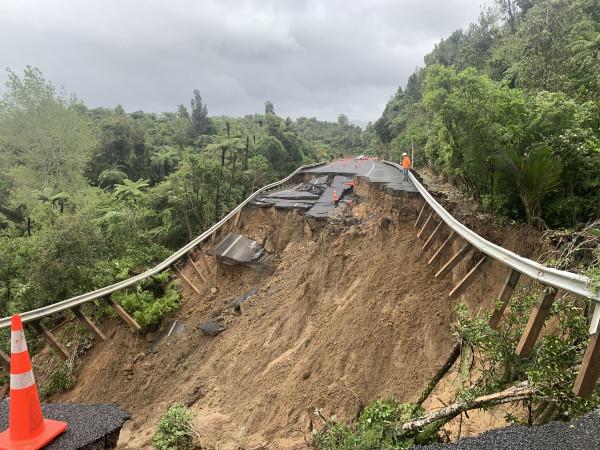 Transport minister Michael Wood said that the government is committed to reconnecting the peninsula as fast as possible. "Coromandel communities and businesses need certainty that the investment will be made to repair and rebuild State Highway 25A. Today I can give that commitment," he said. "A dedicated team of project managers and consulting engineers have been working tirelessly to find a solution. The government has taken advice that a bridge will be the fastest, most resilient way forward and will commit the funding straight away.
"This road is a lifeline for many people who travel across the peninsula to work or school. It also brings people from all over New Zealand onto the peninsula every summer, keeping businesses and the local economy afloat."
He added that the New Zealand Transport Agency has already engaged with the construction industry and started the procurement process. "By early June, there will be a contractor ready to start construction, with completion estimated early next year," he said.
Rebuild costs are being finalised; the current estimate is about US$19 million to US$25 million.
Following the storm, the government established a project team to focus on developing and assessing the options for the rebuild of SH25A. The team incudes a NZ Transport Agency senior project manager, consultant Beca and contractor Higgins, which is managing the closure.