The government has said that the new structure is its preferred option for the planned Northern Pathway. Geotechnical investigations and testing determined that building a structure connected to the Auckland Harbour Bridge is not possible as the existing piers are not able to accommodate the extra weight without considerable modifications.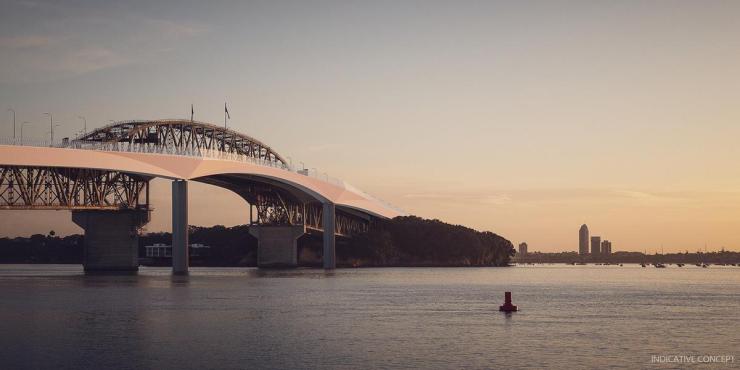 Transport minister Michael Wood said: "The New Zealand Upgrade Programme (NZUP) is supporting our economic recovery, but due to Covid-19 increasing construction costs globally and the need to further reduce emissions, we're rebalancing the programme to increase investment in rail, public transport and walking and cycling.
"We need this transport connection to move ahead but it isn't technically possible to attach it to the existing bridge without putting the whole structure at risk.
"A stand-alone structure is the safest option that will not only provide a walking and cycling option for commuters but creates an outstanding piece of tourism infrastructure."