The country's Environment Court has now concluded its hearing on the application for the SkyPath proposal and chief environment judge Laurie Newhook has advised that consent will be granted. The final written decision is now awaited.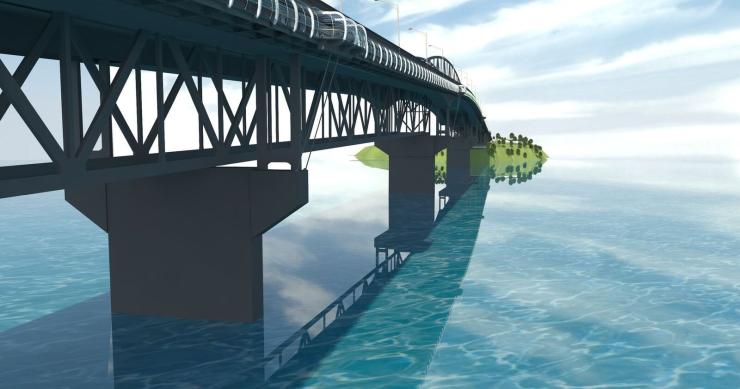 Images by Reset Urban Design
The 4m-wide SkyPath is designed to provide sufficient shared space for walkers, joggers and cyclists. Additional 2m extensions will create the space for six observation decks at the piers.

SkyPath will be built using lightweight U-beams made from composite materials that will clip onto the underside of the eastern edge of the bridge. The deck will have a composite foam core. Horizontal composite rods will be spaced out across the enclosure to allow viewing while maintaining safety. The structure will be constructed in modules that have been prefabricated off site and are placed at night to minimise traffic disruption.
The SkyPath will also link in with the SeaPath, walking and cycling route proposed by the New Zealand Transport Agency (NZTA).
SkyPath Trust project developer Bevan Woodward said: "I'm very excited that SkyPath can advance and consider this to be a most significant step forward. SkyPath is a crucial catalyst project to improve walking and cycling across the region and in conjunction with NZTA's proposed SeaPath will provide a seamless path between Takapuna and central Auckland."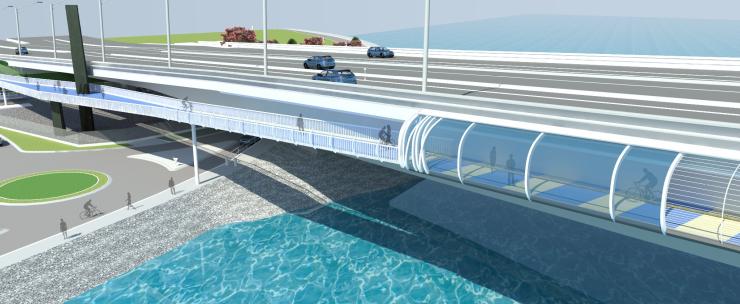 The SkyPath proposal has been initiated and developed by the Auckland Harbour Bridge Pathway Trust and the project will be privately financed, funded through an admission fee. The Public Infrastructure Partnership (PIP) Fund will provide the private investment for SkyPath, with the PIP Fund, the Trust, and Auckland Council participating in a proposed joint venture partnership to construct and operate the pathway for 20 years, after which time it will pass to council ownership.