Councillors from the neighbouring borough of Tameside are due to consider a related application for the project next week as the bridge will be partially located within both areas.
The composite steel bridge deck will be supported on two slim piers, which will be dug into the valley sides and faced in brickwork. The deck will have a width of 5m. The route follows the line of a former railway viaduct that was demolished in 1971.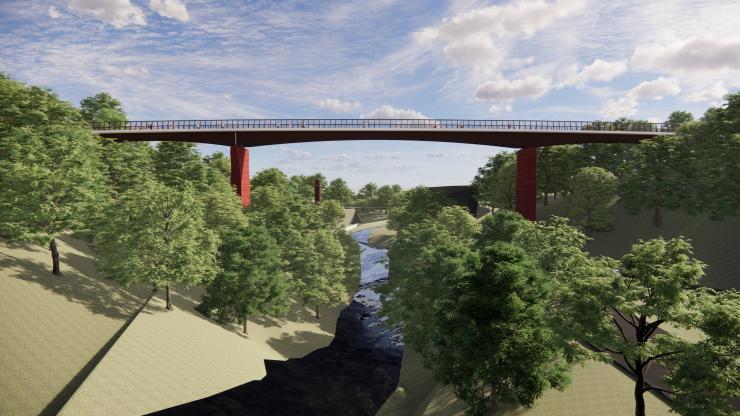 Plans for the bridge had been announced in summer 2022 (link opens in new tab).
A report to Oldham's planning committee said that the scheme represents a significant investment in improving sustainable transport and enhancing outdoor recreational facilities as part of a wider network.
The council's agent for the project is Aecom.