The bridge, which is being incrementally launched, has landed on the northern side of the Swan River.
A total of 17 bridge segments, made from 3,000m3 of concrete, have been used to construct the new 310m-long structure. The bridge forms part of the Tonkin Gap project, which is being carried out by the Tonkin Gap Alliance, comprising BMD, Georgiou Group, WA Limestone, BG&E and GHD.
The concrete segments were cast on site and connected to the previous section before being launched across the river. Each segment moved up to 18m every two to three weeks, with the launch taking 10 months to complete.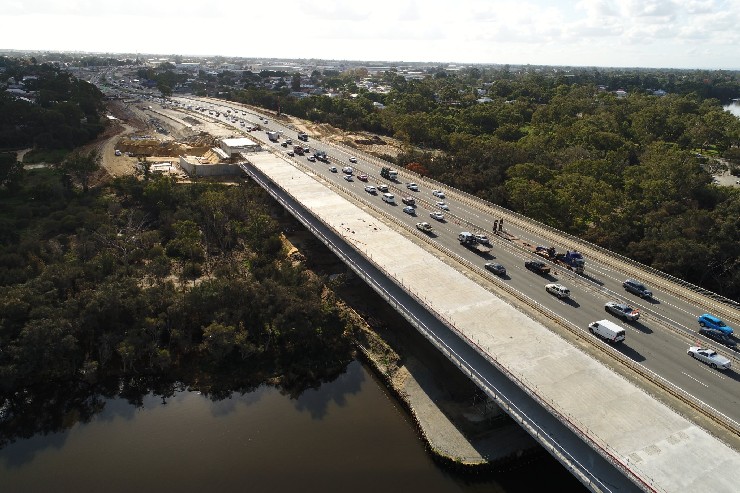 The bridge is due to open to traffic in the first quarter of 2023.