Ferrovial Agroman Acciona Joint Venture installed the girder for an 800m-long viaduct that will negotiate the steep terrain of the Toowoomba Range.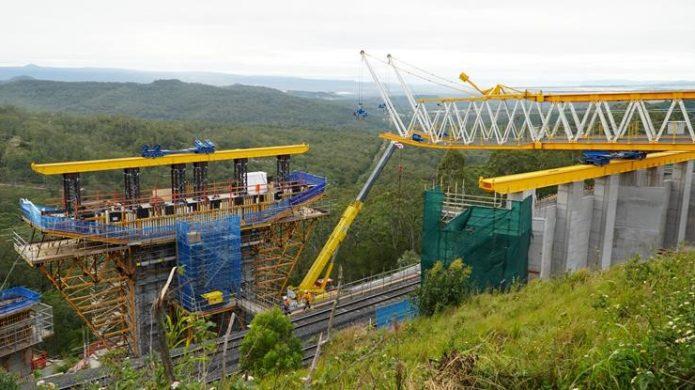 The viaduct is being built using a jump form system for the individual bridge piers and a launching truss gantry for the installation of the 'Super T' precast concrete girders that will form part of the bridge deck.
Piling for the foundations of the viaduct's piers was completed in January 2017. Pier construction began in October 2016, followed in December by the start of the work on the pier-top headstocks that will carry and support the deck.