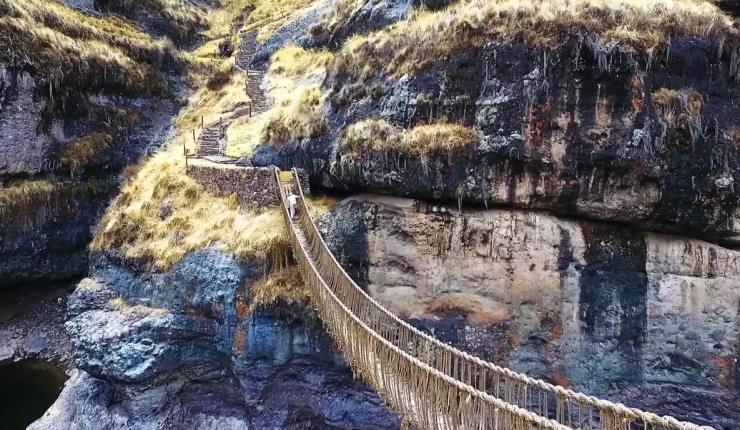 The Q'eswachaka Bridge, which is 33m long and 1.2m wide, is constructed from ropes braided from plant fibres. The bridge was built by the Incas more than 500 years ago and has survived thanks to the work of local communities. An ancestral ritual of renewal is carried out every year in the first week of June with the participation of approximately 1,000 residents.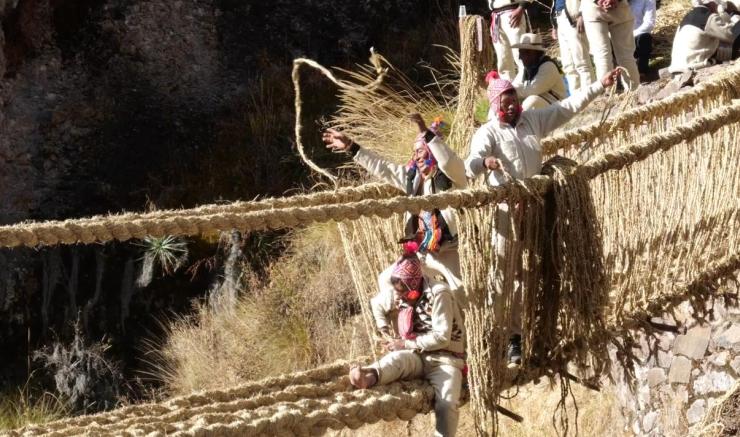 However, the bridge had fallen into disrepair during the pandemic.
The bridge in the Quehue district of Canas province and an interpretation centre has now been built alongside. The regional governor, Jean Paul Benavente García, highlighted the importance of the infrastructure, saying that it will inform national and foreign visitors, as well as the local population about the cultural legacy of building with ropes made from vegetable fibres.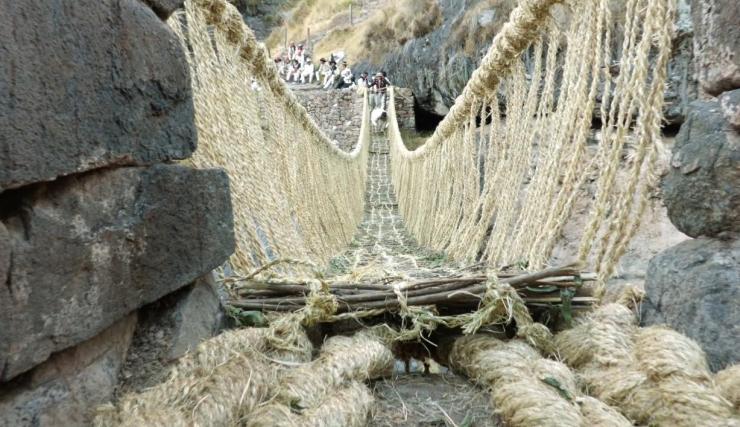 He added: "Thanks to the work carried out by the inhabitants of Quehue, generations inherit the ancestral knowledge and wisdom to conserve the Q'eswachaka Bridge, a symbol of the extraordinary Inca engineering that surprises the world."