The 266m-long major crossing will replace a derelict, single-track truss structure built before World War II with a 130m network arch over the River Odra. The elegant steel structure, with its crown positioned above the demarcation line, will be a landmark for all those traveling between the two countries.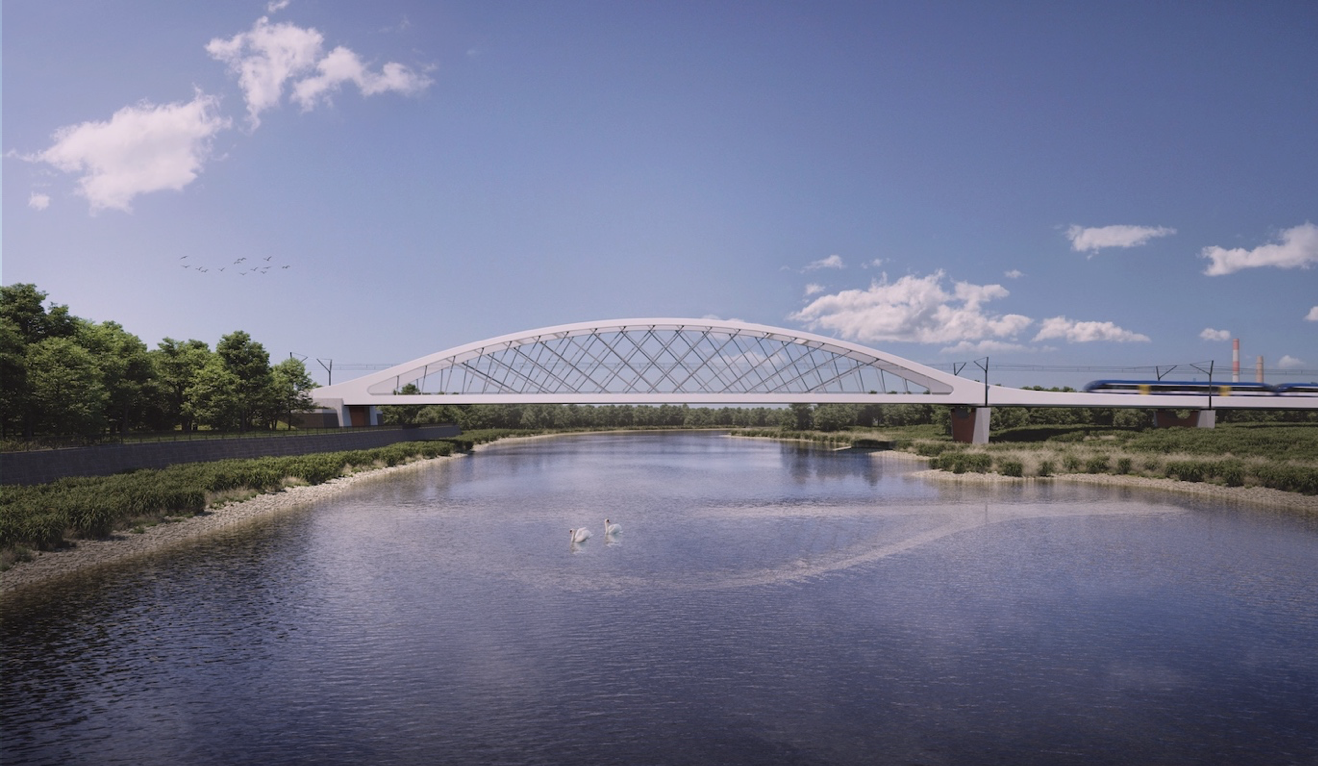 As the winning proposal in a two-stage limited design competition, the major bridge will be the central part of the Berlin-Kostrzyn-Gorzów railway modernisation programme. The River Odra crossing will revive the once famous Berlin-Königsberg-Eydtkuhnen rail line, breathing new life into an important East-West trade corridor which was stifled during the Cold War.
Another bridge that will be undertaken as part of the programme is the "Odervorflut", which will use similar architectural features as the main bridge and cross a flood-relief canal located 500m to the west.
The US$40-million project, with the Deutsche Bahn owned DB Netz AG as the main client, has passed the detailed design stage, and a call for tenders will be published in August 2020. Site preparation works have already begun, with the main construction planned to start in spring 2021. The bridge is expected to open at the end of 2022.