A bridge on the line used by Al Boraq, North Africa's high-speed rail service, recently had its cables installed.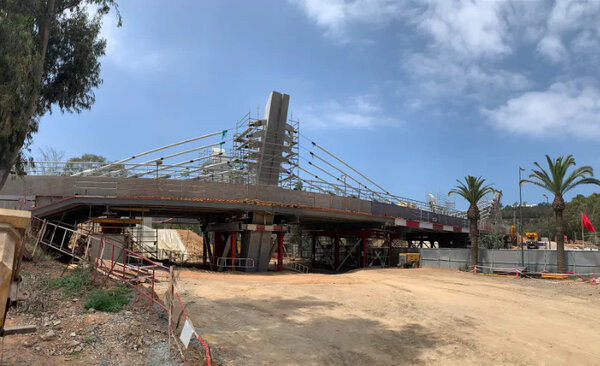 Installation of stay cables on the Ain Houlal bridge, Rabat, Morocco.
Civil engineering specialists Freyssinet used their teams in Morocco to install the 40 stay cables on the Ain Houala railway bridge in Rabat. Each had between 19 and 27 strands and were embedded into the pylons with mechanically welded saddles. According to Freyssinet, the pylons have a capacity of 26,600kN.
Al Boraq links Casablanca with Tangier, via Rabat, following the populated corridor along the kingdom's north west Mediterranean coast. The high-speed service is operated by Morocco's national rail company, ONCF.