The China-Maldives Friendship Bridge will connect the capital Malé with the island of Hulhulé, where Malé International Airport is located.
Work on the project has entered the superstructure phase, with last week's installation of the first I-beam following on from completion of the bearing platforms.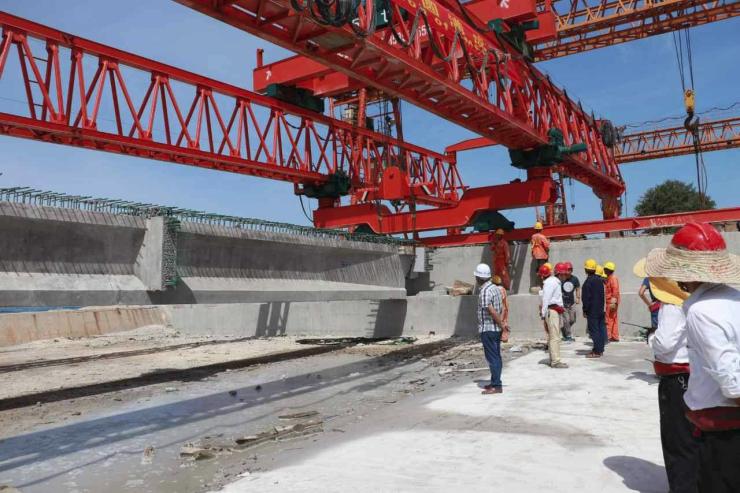 The structure is said to be the first bridge ever built in the Maldives and is also described as the first sea-crossing bridge over the Indian Ocean.
The project is expected to open to traffic in August 2018. It is part of the China's Belt & Road Initiative and is being built by China Communications Construction Company (CCCC).