The US$408 million project is being spearheaded by the Australian and Tasmanian governments.
Tasmanian minister for infrastructure and transport Michael Ferguson said the proposals are now being assessed and two companies will be appointed to start a competitive early contractor involvement (ECI) design and tender process in December. The build contract is due to be awarded at the end of next year.
In parallel, a reference design has been released to the community for feedback as part of a broad consultation process, which will run until 13 November. "The reference design is not the final design and is likely to evolve during the competitive design process as tenderers use their specialist knowledge and expertise to improve the design to achieve the best outcomes for Tasmanians," said Ferguson.
Eight design requirements were announced in July (link opens in new tab).
Two options are being considered. The first would see a new two-lane bridge built, and the replacement of the existing bridge with a new bridge, providing two lanes in each direction.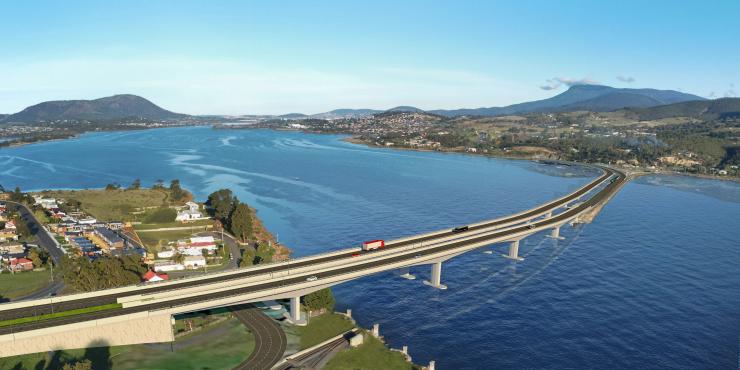 The second option would see a new four-lane bridge built, with two lanes in each direction.
Comments and feedback received during the community consultation period will be given to the two shortlisted tenderers as they develop their own, more detailed designs that they will submit as part of their tenders.