Six tenderers have been prequalified for the project. They are Dragados Sucursal Panamá; Consorcio CCB, which includes Odebrecht companies; a joint venture of Hyundai and Sacyr; a consortium of Astaldi and Daelim; and two Chinese joint ventures.
The cable-stayed bridge will have have two towers with an inverted Y shape and a total height of about 185m, including 110m above deck. It will carry three road traffic lanes in each directions as well making provision for a railway and footpaths, giving a total width of 51m.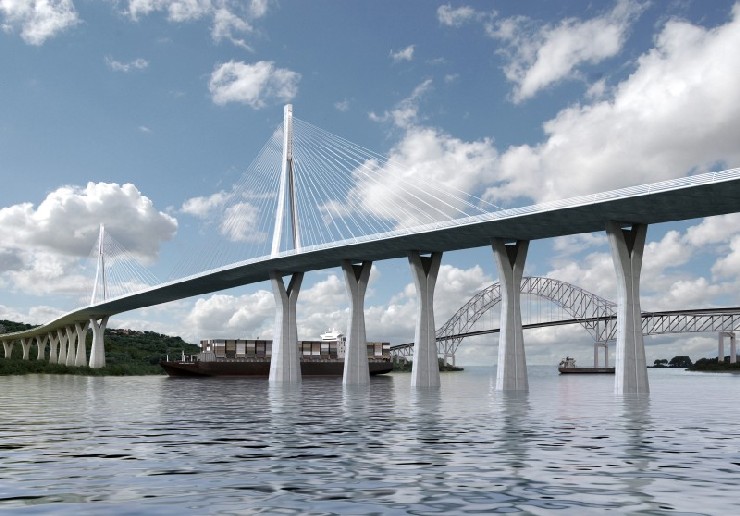 Clearance above the waterway will be at least 75m across a 350m-wide channel to allow the passage of the largest ships using the Panama Canal
The fourth bridge is needed because of a lack of capacity on the Bridge of the Americas. The Centennial Bridge cannot solve all traffic issues as it is more than 12km from the city centre.