A tender for a 1.2km bridge that will replace a ferry and facilitate export links in South America has been released.
On Tuesday the governments of Brazil and Bolivia signed an agreement to build a 1.2km bridge with a cable-stayed central span to allow navigation of the Mamoré river. The project at Guajará-Mirim, Brazil, and Guayaramerin, Bolivia, also includes a border complex and access lanes.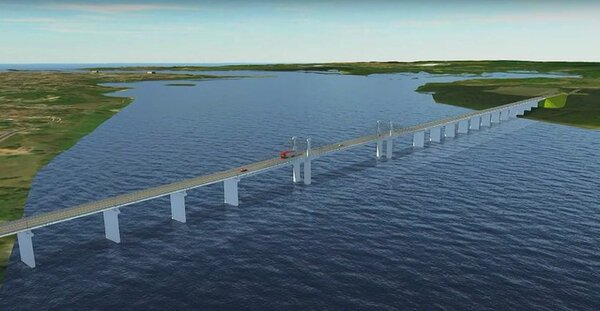 Visualisation of the proposed bridge between Bolivia and Brazil. Credit: Brazilian Ministry of Transport
The bridge will connect landlocked Bolivia with north west Brazil, ultimately giving access to the sea. The estimated investment is US$88 million and the bridge project is considered one of the highlights of the Brazil's northern region growth programme, Novo PAC.
The tender has been published in the Official Diary of the Union (link opens in new tab).