Issues with debris and heat expansion have prevented two previous lift attempts.
The latest attempt at lifting the opening span will take place next week in a bid to provide access for inspection of the lifting mechanism and the structure's underside.
Contractors bidding for the US$6.7 million refurbishment of the Grade II-listed bridge will attend to inspect the apparatus up-close.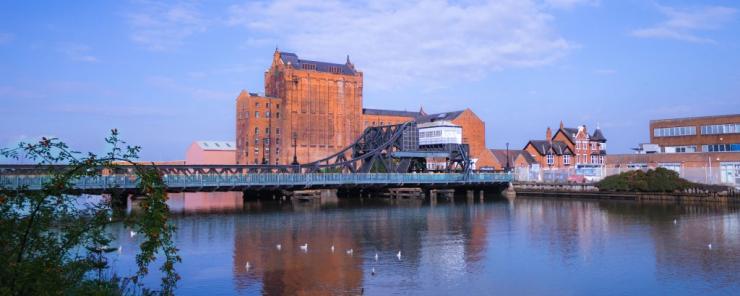 Restoration work, which is set to begin in February 2022, is intended to enable the bridge to function once again as a moveable structure. Many of its original features are being reintroduced or refreshed.
Councillor Stewart Swinburn, portfolio holder for environment and transport, said: "We're all willing the bridge lift to be successful as we know there's no problem with the mechanism itself. This is a great opportunity to test the bridge and allow companies bidding for the work to see the apparatus in detail. This landmark is so important to Grimsby and this is a major step before restoration work begins next year."