The South African National Roads Agency (Sanral) announced the stoppage of work on the 1.1km Mtentu Bridge, which is part of the N2 Wild Coast road project.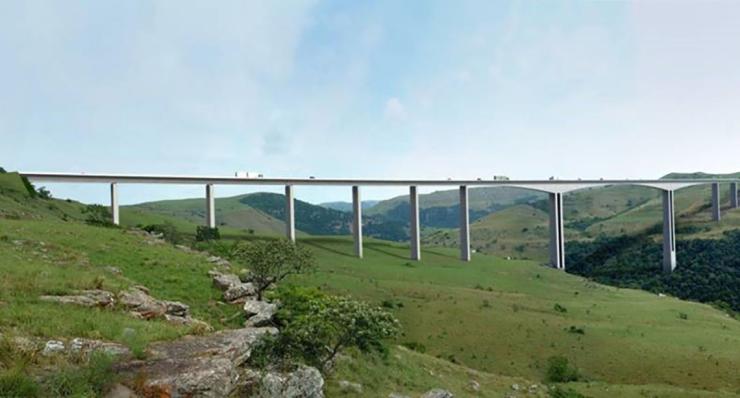 "The violent protest at the Mtentu River bridge site on the N2 over the last week is completely unacceptable and is condemned," said Sanral engineering executive Louw Kannemeyer.
Workers and management have been threatened, including with assault rifles. The action by scores of protestors was disruptive, threatening and intimidating, said Sanral. "At the heart of the dispute is simply that, while locals have been employed, those that weren't felt they should have been," said Kannemeyer. "There are only so many jobs per contract, which unfortunately means that not every unemployed person can be accommodated. Sanral cannot condone hooliganism and aggression as a means of demanding who must be given jobs."
Aveng Strabag Joint Venture was appointed in August last year as contractor for the project (link opens in new tab).
Sanral said that it takes the safety of its contractor and labourers very seriously and that the work stoppage means a time delay and may be costly.
"Disruptions that stop work on site affects the critical path of the project and delays the completion date of the project," said Kannemeyer. "On a project of this magnitude, these disruptions cost the economy several hundred thousand rands per day."
Sanral called on authorities in the Eastern Cape to address the violent acts. "We ask the communities to whose benefit the N2 Wild Coast project was developed and is being implemented, to root out the criminal elements in their midst," said Kannemeyer. "As Sanral, we want to work with you to resolve issues, through dialogue. Violence is never an answer."
Work on the bridge will continue when the situation has been brought under control, said the agency.