The architecture and engineering competition was held as part of a project to transform the entire harbour area in Norrtälje, a town north of Stockholm. The bridge will create a link between the residential zone north of the harbour and the green recreational areas to the south.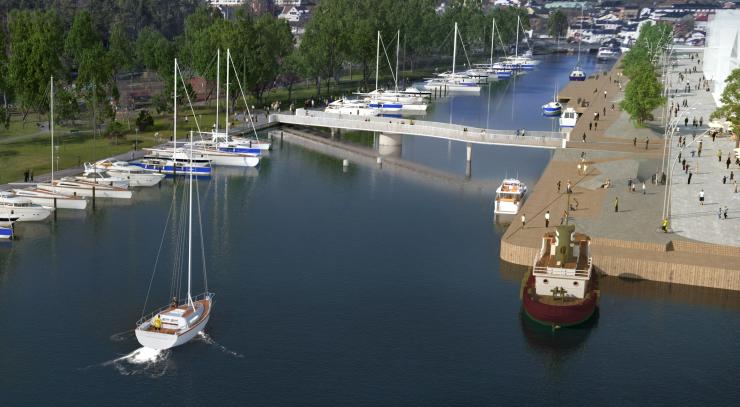 The swing bridge is a steel box girder structure with four spans and a total length of 74m. The two centre spans rotate to let shipping traffic pass. "It's ingenious in its simplicity," said the competition jury.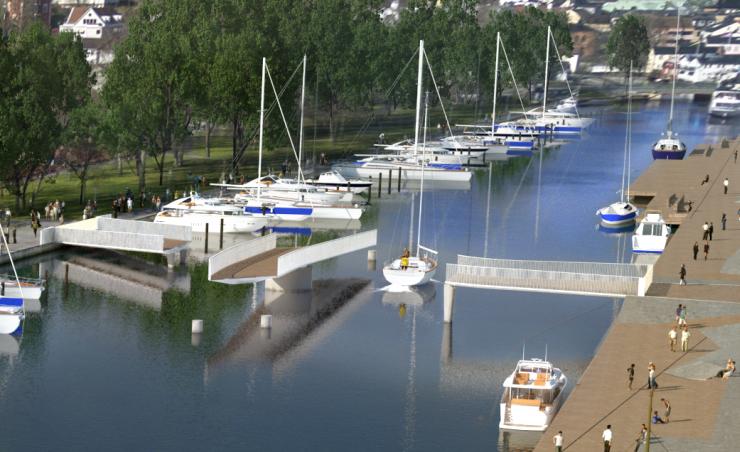 "The Municipality of Norrtälje has high ambitions for the bridge, and it is exciting to be able to work further with this project," said Nuno arkitektur architect and partner Peter Aasen. "The client wanted a landmark structure, and therefore it is satisfying that they have, after evaluating the four finalist proposals, chosen ours which is without structure above the deck. The bridge is shaped as a third city space, a 'meeting place above the water', and will become a landmark in a metaphorical sense."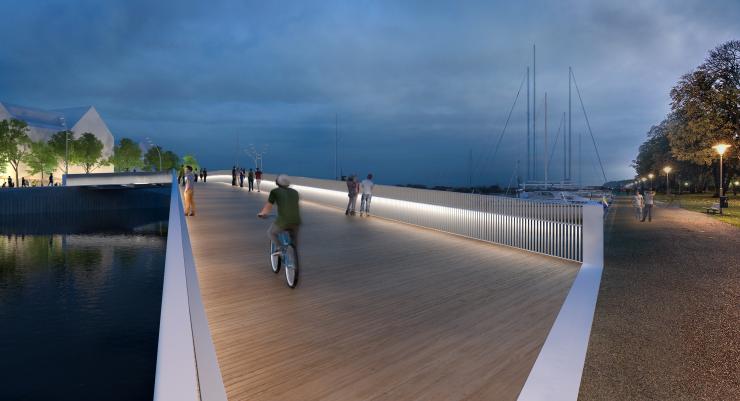 Degree of Freedom engineer and partner Gaute Mo added: "I am really proud that we have won this competition. We competed against some of the bridge design elite in Sweden, Denmark and the UK." The harbour of Norrtälje is being redeveloped, and will within 10-15 years have 2,000 living units, he said. "It is an honour to be able to design such an important element for the area as the pedestrian and cycle bridge. The bridge will construct an identity for the development in the harbour, in addition to its principal function."
The jury's statement concluded: "The bridge adapts nicely to the surroundings and creates an interaction with existing bridges in the town. It creates a closed, framed inner part of the harbour. The proposal relates convincingly to both new and old Norrtälje. With its diverse way of combining directions and views along the bridge the user is offered a rich and varied promenade where the city meets the archipelago in a combined way. It's ingenious in its simplicity."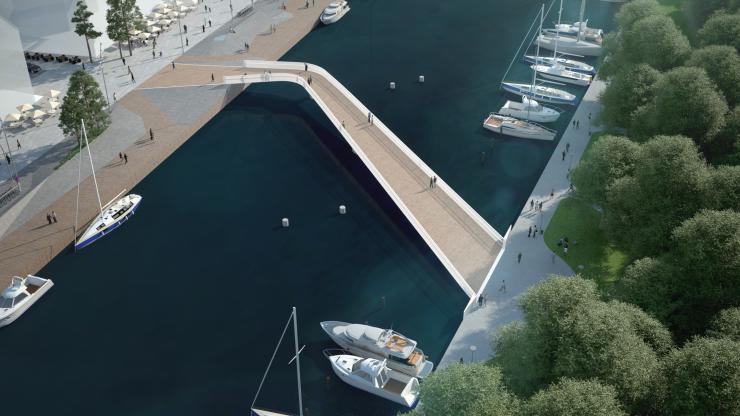 The bridge is due to open in June 2018.