The bridge has an overall length of approximately 1.9km, including its 650m-long cable-stayed main span. The 1,276m of approach spans will be built from Super T girders using balanced cantilever construction.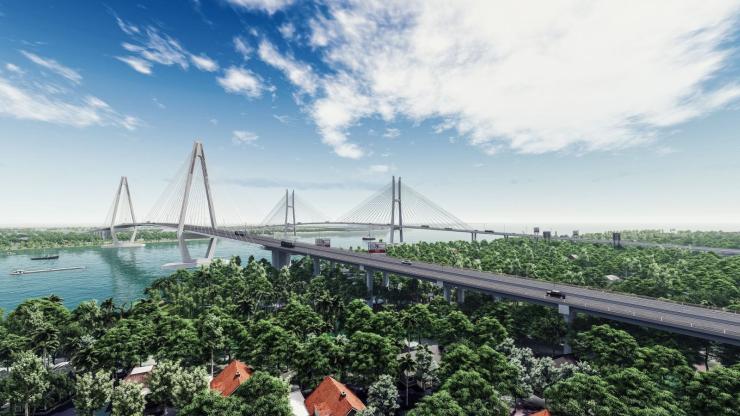 Six traffic lanes will be carried by the new structure, which will cross the Tien River a few hundred metres away from the existing My Thuan Bridge.
The US$215 million project, which also includes approach roads, is the third section of a new north-south expressway to start on site.